Poverty alleviation TV programs integrate national policy
ZHOU XIAOPU, LIU NAN
|
2019-01-24
(Chinese Social Sciences Today)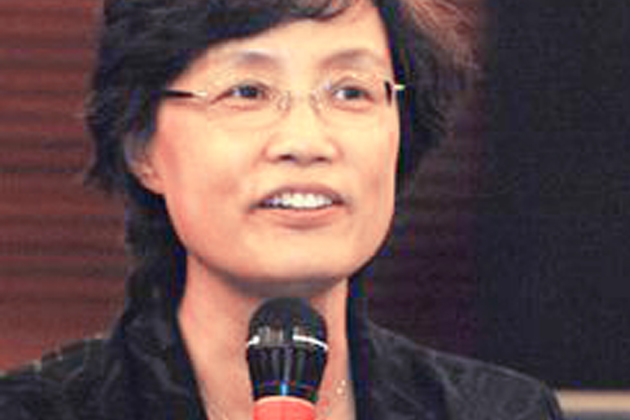 Since the 19th CPC National Congress proposed the strategy of implementing rural vitalization, targeted poverty alleviation has become an ever more crucial task for China. A response to the national call for winning the battle against poverty, poverty-related TV programs have emerged in mainstream media. Examples are CCTV's Never Lag Behind and Weekly Report on Poverty Alleviation, Henan Satellite TV's Decisive Battle against Poverty and Dragon TV's We Are in Action. In the new context of media integration in the internet era, poverty-related programs and their innovation has become a topic of attention in academia.

One feature of such programs is that they stress a noble spirit, value recognition and emotional resonance through ceremonial scenes. For example, the national policy on poverty alleviation is inserted into videos; trophies and certificates of public welfare are conferred on those who participate in poverty alleviation; and representative people are invited to press their handprints into a golden plaque to symbolize their contributions made to poverty alleviation.

However, the excessive pursuit of ceremonial scenes could easily result in formalism. The ceremonialized settings and symbols should form a kind of "appeal," which is the result of the call and response between the government and the media: the government mobilizes and organizes social forces to engage in poverty alleviation with the help of mass media, while the media appeals to relevant departments of the government to pay attention to and gradually solve the practical problems that exist.

Fortunately, the programs place a high premium on such a problem-oriented appeal, having a strong sense of responsibility and using acute observation. The lens turns to some model characters that dedicate themselves to the frontier of poverty alleviation. For instance, the 87-year-old former leader of the village who still writes books to publicize the local glutinous rice, the female town mayor who gives up her "small family" for the "big family," the exemplary figure who is physically disabled but mentally strong, and the headmaster of a primary school who gives left-behind children motherly love. Many people from the township level feature in the programs and introduce the undertaking of poverty-alleviation in combination with their own experience, which subtly incorporates national policy into the programs.

In addition, journalists in the programs are no longer just outside observers or recorders but participants and actors. They work at the site of the investigation, living and eating together with villagers, communicating emotionally with villagers and taking part in some local activities. For example, program reporter Zhou Yu from CCTV agricultural channel brought her own tent and stayed in an impoverished area of Tiandong County, Guangxi, for nearly a year to record real first-hand information.

Lack of information is one of the causes of poverty, and the technologies distinctive to the internet age bring new ideas to poverty alleviation methods. Some programs have developed new modes such as TV evening classes and online training, providing various types of trainings in areas such as poverty alleviation policy, planting and breeding technology, production and marketing information, and employment demand. Some other programs combine forms of online live streaming, which strengthens the interactivity and timeliness of the programs. For example, there is one program that sells peaches by means of live streaming during the peach festival. By connecting the sale with the internet, the agricultural industrial chain is developed and the reach of the program's service is extended.

Apart from online poverty alleviation, offline activities are also rich. For example, some programs invite pop stars and entrepreneurs to be observers or public welfare ambassadors to conduct field visits and help seek ways to reduce poverty. Their social influence and resources can help set up diversified platforms for agriculture, tourism and the service industry. Some programs cooperate with public welfare agencies and fund projects for targeted poverty alleviation.

As a mouthpiece of national policy, the TV media shoulders the responsibility of serving agriculture, rural areas and farmers, playing a role in supervising and advising the implementation of policies and their effects. By setting an agenda, the media renders these important issues of public concern, and universalism enters decision-makers' consideration. As an information conveyor, the media is also an effective channel for communication and feedback giving. By discovering problems, the media is able to provide opportunities for decision-makers to gather public opinions and foster social cohesion.
Zhou Xiaopu and Liu Nan are from the School of Journalism at Renmin University of China.
(edited by BAI LE)