Cooperation with Finland conducive to deeper China-EU ties
ZHANG JIAN
|
2019-01-24
(Chinese Social Sciences Today)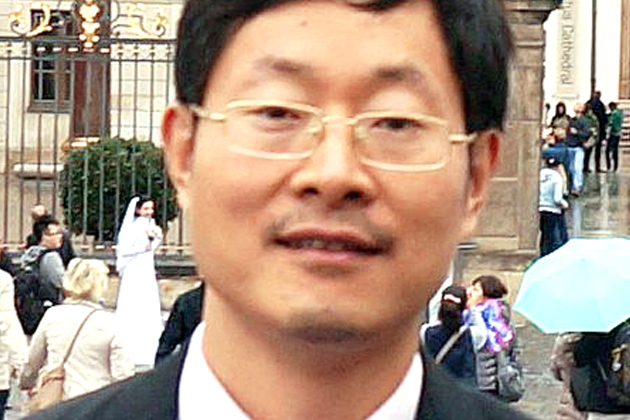 Chinese President Xi Jinping held a talk with Finnish President Sauli Niinistö on Jan. 14 in Beijing. The heads of the two countries agreed to jointly write a new chapter of China-Finland relations. They also attended the opening ceremony of the 2019 China-Finland Year of Winter Sports. At the invitation of Xi, Niinistö paid a national visit to China on Jan. 13–16, his second visit to China as Finnish president since 2013.

During President Xi's national visit to Finland in April 2017, the two countries declared the establishment of a new type of cooperative partnership. The frequent state-to-state visits demonstrate a friendship with a long tradition. The continuous deepening of the ties will also strengthen mutual political trust and foster a more practical and effective cooperation.

China and Finland respect each other and get along with each other in an equal way. Their relation is a model for that between countries who adopt different national systems. Though the two differ with each other in the area of ideology, it does not hinder the normal, practical cooperation between them. They have frank communication and mutual understanding. China-Finland relations also set an example for the relations between developed and developing ones. Now in different phases of development, they complement each other in economic growth.
Finland sees the opportunities that can be brought by cooperating with China, which is in sharp contrast with those countries with a Cold-War mentality and those who look at China through colored spectacles and regard China as a threat. It can be said that with mutual respect and equality, the relationship between China and Finland is the representative of a new type of international relations.

China-Europe relations and the international situation are currently undergoing some changes. From the perspective of China-Europe relations, the EU has become less active in its China policy. Its establishment of an investment review mechanism in imitation of the US highlights its protectionism. In addition, it wrongly accuses China of employing a "divide and rule" strategy toward the EU, and it is suspicious that China is trying to export the Chinese model.
Internationally, unilateralism and hegemonism are still surging, which means an increasingly uncertain world situation. This trend is detrimental to both Finland and China, as well as the stability of the international situation in the foreseeable future. As an open economy, Finland needs a stable and inclusive international environment. In a context of growing world uncertainty and rising protectionism, China stands for openness and supports the coordinated development among all countries, which is precious to Finland. On this basis, China and Finland have more of a common language and common interests.

From the perspective of bilateral ties, cooperation in economy and trade, technology and the humanities has been increasingly deepening. There is still great potential for the two countries to tap the sectors of winter sports, clean energy, information, artificial intelligence, forestry and food.

Having long maintained favorable and constructive relationships with major world powers such the US, the EU, Russia and China, Finland is watching the competition between great powers and the changes in the world landscape. With multiple identities as a North European country, EU member state, Eurozone country and Arctic Council member state, Finland can play a unique role in fostering the building of a new type of international relations and a community of shared future for mankind together with China.
This article was edited and translated from the Overseas Edition of People's Daily. Zhang Jian is director of the Institute of European Studies at the China Institute of Contemporary International Relations.
(edited by BAI LE)