40 years of research opens new realms
PANG ZHUOHENG and ZHANG FENG
|
2018-09-28
(Chinese Social Sciences Today)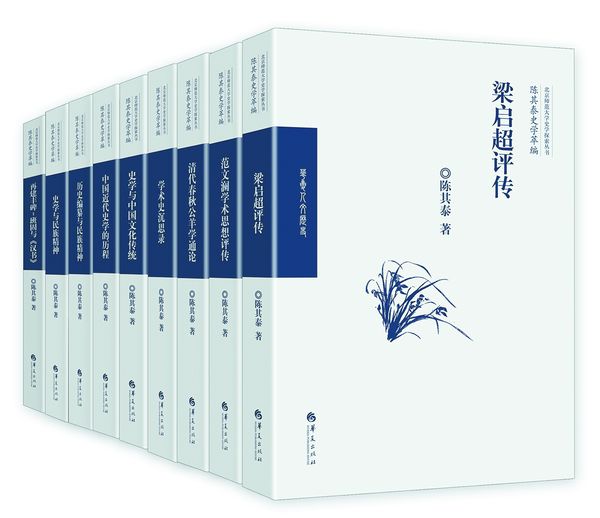 Selected Historical Works of Chen Qitai
---
Born in 1939, Chen Qitai is currently a professor of history at Beijing Normal University. The nine-volume Selected Historical Works of Chen Qitai was published in May 2018, on the 40th anniversary of China's reform and opening up. This new collection of his works not only shows us his 40-year career of academic study, but also his efforts to open up a new realm for studies of Marxist historical theories.

The materialistic concept of history is an open and developing scientific system of theories. Chen elucidates major theoretical issues relating to the discipline of history in China by following the materialistic concept of history.

It has been several generations since Liang Qichao (1873–1929) proposed to establish the discipline of history in China. Despite great achievements, the discipline faces challenges. In addition to inheriting ideas and methods from historians of previous generations, Chen is innovative in confronting academic problems.

Chen first proposes a new method of studying history from the perspective of culture. Some of the works in this selection, including The Science of History and Cultural Tradition in China, aim to get rid of the limits inherent in the single discipline of history. Chen aims to investigate the interaction between the science of history and culture. For Chen, when studying and evaluating a work of historical writing, it is essential to connect it with the social life, national psyche, and certain trends in cultural thought and values of the times in which the work was generated. In this way, the values of these works can be properly revealed, and so the times can be properly understood.

Chen next gives a systematic investigation and elucidation of the Gongyang School of Confucianism from the perspective of the interaction between Confucian classics and the science of history. In A General Introduction to the Studies of the Gongyang School of Annotating the Spring and Autumn Annals in the Qing Dynasty, based on extensive analysis of historical facts, Chen proposes that studies of the Gongyang School show three distinct features—political, mutable and interpretative. Chen suggests that the Gongyang School experienced a four-phase evolution in the Qing dynasty—revitalization, gradual development, reform and climax. According to Chen, in the late Qing dynasty, the thoughts of the Gongyang School became theoretical weapons for those who advocated constitutional reform and modernization. He also proposes that the school laid the basis for Chinese scholars' acceptance of the theory of evolution from the West.

In addition, Chen contributes to the discipline of historiography in China. The Historiography and National Ethos in this selection of Chen's works contains his preliminary reflections on the discipline. In his five-volume work, The History of Chinese Historiography, Chen takes a theoretical approach. He explores this discipline in a practical way, assessing the research subject, mission and basic content.
(edited by CHEN ALONG)