Management psychology should take people-centric approach
MING HAIYING
|
2018-09-06
(Chinese Social Sciences Today)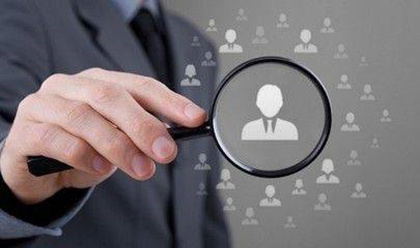 Management psychology aims to make the best decisions to push employees to increase production or work efficiency as well as to improve leadership and the art of management. Photo: FILE
---
Management psychology studies human behavior within the context of management. New branches such as management psychology of enterprises, schools, and science and technology have emerged as management practices diversify.

People have known the importance of psychology in management since the 1920s, said Zhang Yu, a professor of psychology from the Zhongnan University of Economics and Law. Management psychology studies the mental characteristics and behavior patterns of subjects such as individuals, groups, leaders and organizations in managerial activities. Based on these patterns, policies can be devised, Zhang said. The purpose of management psychology is to make the best decisions to push employees to increase production or work efficiency and to improve leadership and the art of management.

The major task of management psychology is to help managers make full use of human resources, said Zhao Guoxiang, a professor and party secretary of psychology from Henan Normal University. The research field and scope of management psychology has continued to expand from industrial organizations to political groups, labor unions, public institutions, government institutions, military institutions and hospitals since the 1960s, Zhao said.

As management psychology develops in different walks of life, it gives rise not only to such branches as management of enterprises, schools and science and technology organizations, but also to relevant disciplines such as cross-cultural comparative management psychology, vocational psychology, leadership psychology and human resource management psychology, said Li Yongxin, a professor of psychology and deputy director of the Center for Faculty Development at Henan University. This disciplinary division urges management psychology researchers to strengthen cooperation with scholars from other fields and conduct comprehensive studies, he said.

The formation and application of various management theories is determined by the attitudes of management scholars and managers toward human nature, Zhao said. The cognition, analysis and understanding of human nature from different perspectives will lead to different management models and the adoption of different management policies.

Zhao suggested that scholars should develop the useful parts and discard the unreasonable parts of these varied theories of management. Human beings should be considered as an organic system with many interconnected attributes, he said. First, human beings have natural attributes, and they need to satisfy their physiological needs. Second, human beings have social attributes, which means that they have the need to associate, to gain a sense of belonging, to be respected and to maintain harmonious interpersonal relationships. Third, different people live their lives in different ways. Fourth, human beings change as their surrounding environments, knowledge, experience and roles change. Last of all, human beings have initiative and are active in pursuing their goals, which can exert a positive influence on the surrounding environment. The interconnection and mutual influence among these attributes form a "holistic human person." In practice, managers should adopt targeted management measures that embody the highly organized quality of an organization and the specific natures of different individuals.

Management psychology in China originates from the West, and in its earlier years, scholars conducted their studies using the Western system of concepts, Li said. The fact that China has different national conditions means that China should develop its own management psychology and avoid entirely copying Western theories. On the basis of learning from the achievements of Western management psychology, Chinese scholars should establish their theories within the practical settings of the politics, economy and culture of the nation, Li said. Obtaining first-hand materials through investigation, verification and empirical studies, scholars should make concrete and microscopic analyses of psychological problems in the management activities of China.

In this situation, scholars of Chinese management psychology should also study consumption behavior, insurance activity, investment psychology and economic confidence and expectations, Li said. The psychological factors that influence investment should be studied, and a system for forecasting and monitoring social stability should be established. Li suggested that it is important to reveal the cultural characteristics, structures and operation mechanisms of new types of organizations and to explore changing trends in people's value orientations.
(edited by CHEN ALONG)