Promoting high-quality growth of world's urban megaregions
LI YONGJIE
|
2018-08-31
(Chinese Social Sciences Today)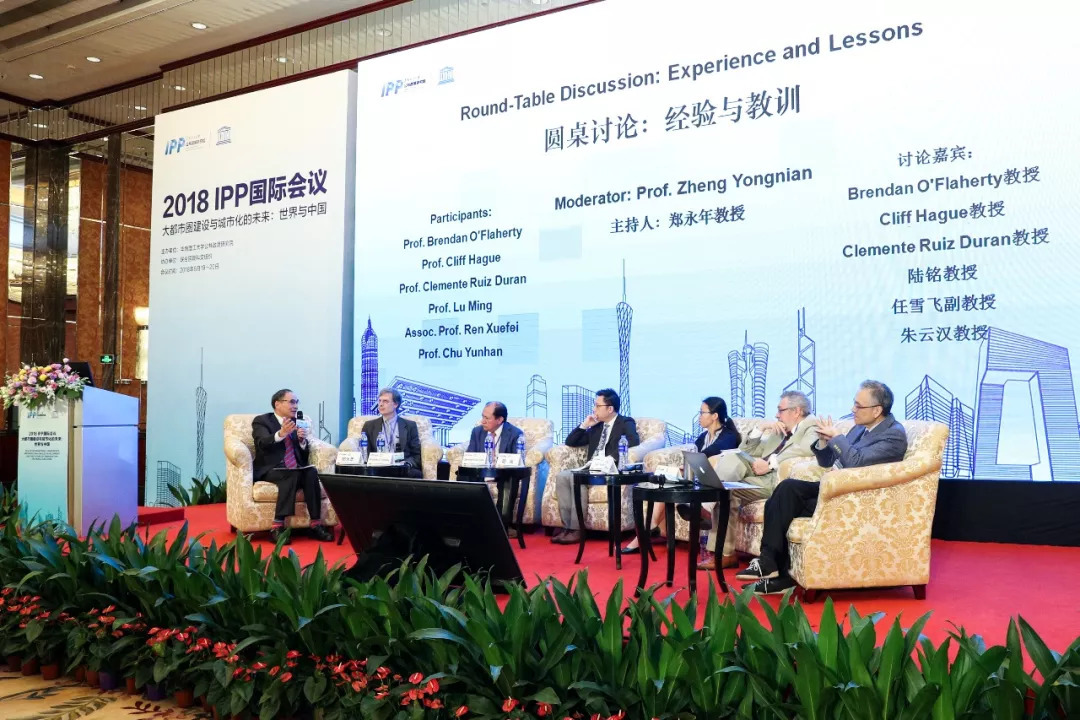 From Aug. 19 to 20, "the 2018 IPP (Institute of Public Policy) International Conference: Metropolitan Circles Development and the Future of Urbanization—The World and China" was held at South China University of Technology in Guangzhou. Experts discussed new trends, opportunities and challenges facing the development of the world's megaregions. Photo: FILE
---
The rapid formation and growth of cities, especially city clusters and megaregions, has become an important factor impacting the global economy and people's future wellbeing. From Aug. 19 to 20, "the 2018 IPP (Institute of Public Policy) International Conference: Metropolitan Circles Development and the Future of Urbanization—The World and China" was held at South China University of Technology in Guangzhou. Experts from all over the world discussed new trends, opportunities and challenges facing the development of the world's megaregions along with major issues of their growth and management.

Li Wei, director of the Development Research Center of the State Council, said in the keynote speech that cities are major gathering places for people's production and life and that they play a huge role in realizing labor distribution, facilitating cultural exchange and knowledge sharing, and increasing wealth creation and human progress. He also said that since entering the industrialization era, a growing number of cities are becoming big cities and megacities. Based on this, more and more city clusters and megaregions have been formed and developed—an important trend in human society.

Whether from domestic or international migration, the growing concentration of population in large cities reflects people's yearnings for higher income, more employment opportunities and better living, which are essentially the inevitable results of the market allocation of resources.
Zheng Yongnian, a professor from the IPP said that whether or not the development of megaregions can overcome bottlenecks in the current urbanization progress requires not only in-depth theoretical discussion but also joint efforts by countries around the world to reform practice. Whether such breakthroughs can be made is related to the success or failure of resolving various urban ills caused by over-concentration of population and resources, as well as the division and integration of the population, industry, function and social life of different cities.

According to Hans D' Orville, former UNESCO assistant director-general for strategic planning, China's explorations and practices in building megaregions can be shared with other countries and regions around the world, so as to deepen theoretical understanding and contribute wisdom to human progress and wellbeing. He added that China is striving to integrate its green development vision with the UN's sustainable development goals, making great contributions to low-carbon development, circular economies and climate change mitigation. "China has become a leading player in pursuing sustainable and green development, which manifests in much of its urban-rural planning," he said.

"China's urbanization rate is expected to reach 70 percent by 2033 and 80 percent by 2050, close to the 'ceiling' urbanization rate. By that time, the regional urban-rural population and geographic patterns will have achieved stability," said Wei Houkai, director of the Rural Development Institute under the Chinese Academy of Social Sciences, adding that the priority from now on is to improve the quality of urbanization across the board and achieve healthier , higher-quality urbanization.

Wei also said that in the future, China's urbanization will be given to a multi-center network-like spatial structure dominated by city clusters, and it will gradually form a three-tier urban agglomeration hierarchical system including the world, national and regional levels.
(edited by SHAO YIJIA)