Philosophy helps better understand technology and its influence
PAN YUEFEI
|
2018-08-02
(Chinese Social Sciences Today)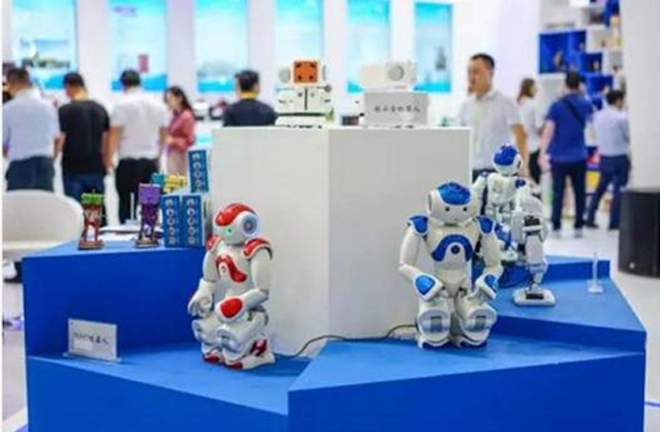 Nao is the most widely used humanoid robot so far in the academic field worldwide.
---
The rapid development of technology raises a lot of philosophical issues, and academics in the emerging philosophy of science discipline are paying attention.

Science and technology are both an engine for development and the origin of problems in modern society. It is crucial to reflect on technology and its fundamental relationship to people's lives, said Duan Weiwen, a research fellow from the Institute of Philosophy at the Chinese Academy of Social Sciences.

A philosophical inquiry into technology confronts it while searching for balance, unveiling humanistic values, Duan said. It is a process of exploring the acceptability of new technology, as well as the conflicts between technology and humanity, and the possibility of integrating them, Duan said. In terms of innovation and the application of technology, China has unique cultural pursuits and styles, he added. Philosophical studies will help explore the traditional Chinese culture of technology.

When studying frontier technologies, scientists themselves can't be expected to be able to fully examine the epistemological, methodological and ethical issues related to these technologies, and that is when scholars of philosophy of technology demonstrate their importance, said Wang Qian, a professor from the Faculty of Humanities and Social Sciences at the Dalian University of Technology. Philosophy of technology studies will not only help coordinate technological development and social progress, but also help philosophy gain vigor from real life, he added.

Liu Yongmou, a professor of philosophy from Renmin University of China suggested that philosophy of technology will help us understand not only technology and its social influence, but also humanity in this technological age. Wang suggested that philosophy of technology today should pay attention to the philosophical issues brought by advanced and new technologies, such as artificial intelligence, internet technology and advances in the life sciences. In addition, it should investigate the formation mechanism of technological risks and measures to deal with them as well as the methodology, cultural environment and social responsibility of technological innovation, Wang said.

"The current domain of philosophical studies of technology is not clear," Duan said. On the one hand, its disciplinary orientation overlaps with philosophy of engineering and philosophy of industry. On the other hand, the issues which philosophy of technology addresses overlap with the ethics and policies of technology as well as the studies of the relationship between technology and society, Duan said.

Studies of philosophy of technology face some urgent challenges. Duan suggests these issues should be addressed from three aspects. First, the future relationship between humanity and technology should be reflected on more insightfully as technology more profoundly affects human life. Second, a fundamental system of values should be established. Problems relating to privacy, protection of personal data and human dignity emerge during the development of big data, artificial intelligence and synthetic biology. Scholars should establish a system of values that show both universality and cultural uniqueness, he said. New methods, principles and paradigms should be set through addressing realistic issues.

In terms of philosophy of technology, Duan suggests scholars should ensure their ethical reflections can affect technological practices. They should actively participate in the debates on the influences of new technologies on social life and the future of humanity, he said. Wang suggested three types of relationships should be tackled. First, philosophical studies of technology in China should both value foreign academic achievements and base itself in the Chinese cultural tradition and situation. Second, scholars should thoroughly investigate the practical problems of technological development. Last, philosophy of technology should not simply solve these problems with existing philosophical principles. Wang suggested new and innovative ideas should be proposed based on existing ontology, epistemology, methodology and values in the process of studying practical problems.