Int'l studies embrace methodological change
ZHANG JUNRONG
|
2017-07-27
(Chinese Social Sciences Today)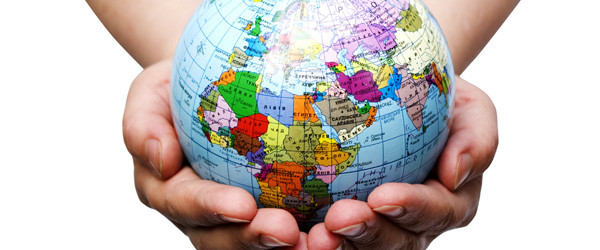 Chinese international studies have begun to achieve more theoretical independence and awareness. The field can be expected to offer more intellectual achievements as it did in the economic sphere.
---
It has been more than 50 years since the establishment of the discipline of international studies in China. As China develops and the global political and economic situation continues to change, international studies have become an increasingly independent discipline. On July 1, a round-table conference titled "Chinese International Studies: Retrospect and Prospects" was held in Beijing by the National Academy of Development and Strategy at the Renmin University of China and World Economics and Politics of the Chinese Academy of Social Sciences (CASS). Scholars discussed the current situation and trends in Chinese international studies.
Diverse discussion topics
Chen Dingding, a professor from the School of International Studies at Jinan University, Guangdong Province, highlighted three changing features of the discipline. First, theoretical innovations have multiplied. Second, research methodology has developed quickly, which is due to the discipline's use of social science methodology. Third, discussion topics tend to be diverse as a result of Chinese diplomatic practice.

"Closely tied to the changes in the world political situation and Chinese diplomatic strategies, Chinese international studies originally were imprinted with revolutionism. Later came increasing research on realism and in recent years rationalism has become dominant," said Fang Changping, a professor from the School of International Studies at Renmin University of China. He added that in the meantime, Chinese international studies began with insufficient use of proper methodology, but now diverse methods have been applied.

Liu Feng, a professor from the Zhou Enlai School of Government at Nankai University, said that relations theory and moral realism theory emerged as Chinese international studies have begun to achieve greater theoretical independence and awareness. "China should offer more ideological achievements as it did in the economic sphere," Liu said.

Wang Weihua, a professor from the School of International Studies at Peking University, summarized three trends in the development of the discipline. First, the field of international studies can generally be divided into many aspects such as history, theory, status-quo and strategic research. In the mid-to-late 1990s, the Chinese theory of international studies acted according to international conventions. The first decade of the 21st century mainly focused on neo-realism, neoliberalism and constructivism. Second, in terms of research formats, theories and paradigms began to be used in the study. The change in language and terminology led to the conscious disconnect between theories and praxis. The distinction between strategic analysis and theory become increasingly clear. Third, scholars learned to scientifically use research methods. These three trends will affect the future development of China's international studies.
Logic guarantee
"The training and use of methods are essential to the development of Chinese international studies, determining the research quality," said Yuan Zhengqing, a research fellow from the Institute of World Economics and Politics at CASS.

Pang Xun, a professor from the School of International Studies at Tsinghua University, said one common problem in international studies in China is that scholars are conscious enough to use research methods, but the training and application of methods obviously lag behind.

In the meantime, understanding of methods cannot stay on the methodological level. "Methods are a tool, helping us to solve specific problems," Liu said. International studies require case studies. The case is not randomly picked. It has to be the most representative example selected from the case table according to certain criteria, Liu added.
Country studies
Yuan said China is playing a more active role in world affairs, which infuses dynamics into country and region studies in China. Wang argued that related research should focus on neighboring countries, rather than on countries sporadically represented on the world stage. Fang took European studies as an example, stating that the current country studies in China have become to some extent generalized, or even de-politicalized.

Wang added that before the 1990s, international studies in China were not considered an independent discipline, which concentrated on the studies of country-oriented international political issues. Since then, with the introduction of theories of international studies, the original research traditions of international politics have weakened, while more pragmatic research on foreign politics has been strengthened. The current flourishing of country and region studies is the response to the needs of national development and politics. Specific country studies are needed.
ZHANG JUNRONG is a reporter at the Chinese Social Sciences Today.