Think tanks help boost soft power of cities
HU JIAN
|
2022-03-03
|
Hits:
Chinese Social Sciences Today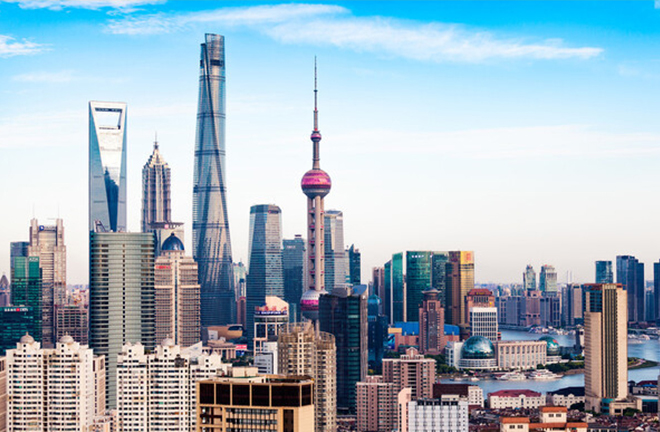 Activities of the Word Cities Day, which was first proposed by 2010 Shanghai World Expo, took place in Shanghai in 2021. Photo: CNS
---
Nowadays, similar to the development of a nation, cities require more and more strategic planning, in which the role of think tanks can be found everywhere.
Many Chinese citizens yearn to choose a city they love, settle down, and live there till their twilight years. Shaped by historical and cultural traditions, the character of a city is an important factor that affects the preferences of different groups of people as they choose where they live.
For example, Shanghai is positioned as an international metropolis because it was one of the earliest cities to open commercial ports in modern Chinese history. With its natural geographical advantage, Shanghai has occupied an important role in the world's urban history following decades of development. While inheriting its own historical tradition, the city absorbs elements from other cultures all over the world. All of this shapes today's Shanghai, which is characterized by openness, inclusivity, and shared wisdom.
General analysis of a city's character, ideas, and values is vital. In this aspect, think tanks can play a part by conducting long-term, deep studies. With a solid theoretical basis and rich life experiences, think tank scholars can provide intellectual support for a city's development.
As a think tank, the Soft Power Research Center of Shanghai Academy of Social Sciences initially focused on national cultural strategies. But today, the center has transformed its research scope to include urban soft power, and high levels of attention are being paid to these new studies. In recent years, the center provided research reports on the city's soft power indicator system to the Shanghai Municipal Party Committee. Moreover, the center has offered many policymaking suggestions about creating Shanghai's cultural IP. Particularly useful, are its suggestions regarding constructing cultural spaces in different streets and communities according to the distribution of different historical resources.
Crucial role in city marketing
Local product brands are also part of a city's soft power. For example, a series of brands—distinctive to Shanghai—have been quite influential among generations of Chinese consumers. Forever and Phoenix, two bicycle brands produced by Shanghai corporations, have earned a good reputation for "Shanghai manufacturing," and best exemplify this phenomenon. Throughout the 40+ years since the reform and opening up, Shanghai has needed to update its team of commercial brands, and invigorate itself with new elements.
To global consumers, the status held by commercial brands distinctive to Chinese cities has room for improvement. There are many reasons for this. In addition to the brand's reputation itself, the low status can be attributed to the role of think tanks, whose work has been insufficient as they have not helped brands grow, and have neglected global marketing for quite a long time.
In addition to traditional, tangible commercial brands, intangible cultural markers are gradually emerging. For example, London is known as the "creative capital" because of its flourishing creative industries. New York is the "capital of entertainment and performing arts" because it has a thriving industry in this area Paris is the "capital of fashion" because it is full of fashionable lifestyle elements; Tokyo is known as the "anime capital" because its animation industry is one of the best in the world.
Be it tangible brands or intangible markers, think tanks are needed for city marketing—to disseminate a city's stories and narratives.
As an international metropolis, Shanghai plays a crucial role by participating in international rule-making, international agenda setting and even global governance mechanisms. This has long been an important outcome of Shanghai's global narrative and think tanks in Shanghai have played an important role in this aspect, for example, by boosting the performance of the Shanghai Cooperation Organization and the introduction of "World Cities Day" as proposed by the 2010 Shanghai World Expo.
Think tanks themselves are platforms for the global exchange of ideas. When a city's think tank communicates with those from other countries, and other international cities, it will spread the culture, ideas, and values of the city to the world through think tank products, thus turning a city's local knowledge into global knowledge.
Hu Jian is a research fellow from the Institute of Soft Power Research at Shanghai Academy of Social Sciences.
Edited by BAI LE