Xi's visits herald closer China-Latin America ties
LIU MING
|
2018-12-13
(Chinese Social Sciences Today)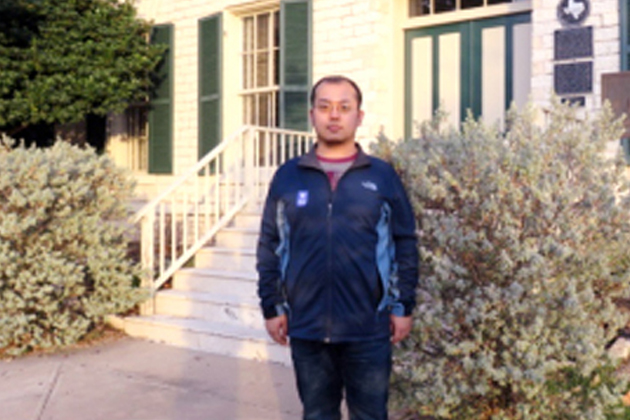 Chinese President Xi Jinping paid state visits to Argentina and Panama from Dec. 2 to Dec. 3, which is of landmark significance for guiding China-Latin America relations in the new era. This is the first time that Xi has visited Latin America since the 19th CPC National Congress was convened last year and Xi's second visit to Argentina during his tenure. It is also the first time that Chinese President has visited Panama since the country established diplomatic ties with China.

Argentina is a major country in Latin America and an important emerging market power. Since the establishment of diplomatic ties 46 years ago, bilateral relations between China and Argentina have been developing steadily and rapidly. Their relationship has become a model of unity, cooperation and common development among emerging markets and developing countries.

Panama is China's new partner in Latin America. Since the two countries established diplomatic ties a year and a half ago, the bilateral relations have made a good start. The cooperation has achieved high efficiency, and a series of gains have been reaped in trade, investment, maritime affairs, finance, infrastructure construction, human resources and other sectors.

The bilateral relations are also attributed to the contacts between the heads of state. On Dec. 2, President Xi and President of Argentina Mauricio Macri held talks in Buenos Aires. In the past over two years, they have met with each other five times, setting a new record in the history of China-Argentina relations. The heads of the two countries agreed to map the blueprint of the future relations with a more broad vision.

China and Panama formally established diplomatic ties in June last year, which was a major political decision that President Xi and President of Panama Juan Carlos Varela made. On Dec. 3 when the two presidents held talks, it was pointed out that facts have proven and will continue to prove that the decision has benefited the peoples of both countries and was completely correct.

In the talks between the heads of state and in the joint declaration, China and Argentina both emphasized the Belt and Road (B&R) initiative. President Macri said that Argentina will dedicate itself to deepening the comprehensive strategic partnership with China and strengthening the cooperation under the B&R framework.

China and Panama are natural partners for joint work on the B&R. As President Xi pointed out in his article published in the Panamanian newspaper La Estrella de Panama, "Panama, a nation strong in connectivity, is actively advancing its National Logistics Strategy 2030 in an effort to build itself into a world-class logistics center. This strategy dovetails with my initiative of Belt and Road cooperation." In addition, during President Juan Carlos Varela's visit to China last year, Panama became the first Latin American and Caribbean country to sign a Memorandum of Understanding with China on B&R cooperation.

Furthermore, the opportunities for working together are not limited to bilateral cooperation. China and Argentina will continue their dialogues revolving around issues of global governance, the reform of the UN Security Council, the implementation of the 2030 Agenda for Sustainable Development, and actions against climate change within international frameworks and multilateral mechanisms such as the UN, G20, the WTO and G77. China and Panama will also strengthen their coordination and cooperation within the UN and the WTO frameworks for the sake of jointly safeguarding the multilateral trading system and promoting an open world economy.

China-Latin America relations have a promising future. Confident in the prospect of Latin American development, China will adhere to the principle of equality and mutual benefit in forging its relations with Latin America, focusing on innovation, openness and benefit to the people.
This article was edited and translated from the Overseas Edition of People's Daily. Liu Ming is the assistant director of the Latin American Research Institute at Hubei University.
(edited by BAI LE)