Dynamic protection: A cure for human-wildlife conflict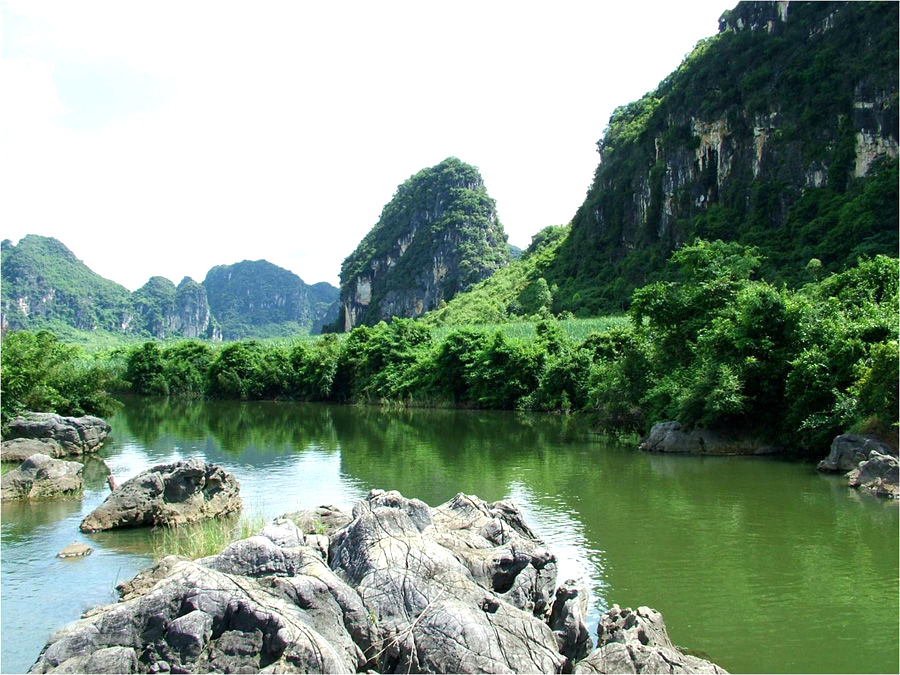 White-headed langur protection area in Chongzuo Photo: FILE
---
In recent years, many wildlife attacks have been reported during the harvest season in China's southwestern mountainous villages. The wild boars in the Wuling Mountains have bothered and hurt locals. The situation is shared in Chongzuo, Guangxi Zhuang Autonomous Region. The white-headed langurs, a first-class national protected animal, have had to cross roads to seek new living spaces as their population size has grown and their activity scope has increased. Heavy traffic and fast vehicles are very likely to hurt them.

Conclusions can be drawn from these examples. It is welcome news that the ecological environment in some regions has improved due to upgraded protection, also that the local villagers' awareness of wildlife conservation has improved. At the same time, the population growth is now driving wildlife to compete for living space with humans. Local residents have suffered greatly and some wild animals have encountered new survival crises as a result of flawed guidance and measures.

In nature, the protection need and population size of some wildlife may change over time. Laws will probably find it difficult to meet people's current demands for guidance and measures. For example, as some organizations have expanded wildlife population sizes, some species have gone rampant. It is necessary to decrease protection, so that wildlife quantity and development can gradually reach a natural balance. To achieve this goal, relevant organizations must release a new list of protected animals based on the amended Chinese law on wildlife protection. They need to adjust the protection level for wildlife that have undergone drastic changes in living conditions.

The important thing is that wildlife protection should not take effect at the expense of human interests. Departments need to customize policies for species in terms of protection level, living habits and population sizes. Also, they have the obligation to ensure local residents' daily life and production activities. For example, protected areas with living space and migrant corridors should be built only for first-class national protected animals, such as white-headed langurs, tigers and leopards.

To prevent the human-wildlife rift, residents also should resettle in other areas. In addition, since wolves and leopards are the natural enemies of hares on semi-arid grasslands and of yellow sheep in southern forests, they should be reintroduced based on scientific calculation. In this way, the grasslands and forests can withstand damage and the regional biodiversity can be enriched, thus promoting a healthy ecosystem.

Forethought is essential. Targeted and dynamic protection policies are the only way to avoid over-conservation and save endangered animals in time. In this way, the human-animal conflict can be tackled, and wildlife, humans and nature can live in harmony.
This article was translated from Guangming Daily.
(edited by MA YUHONG)