HAN GUOWEN: Innovation key to high-quality featured towns
|
2018-06-21
(Chinese Social Sciences Today)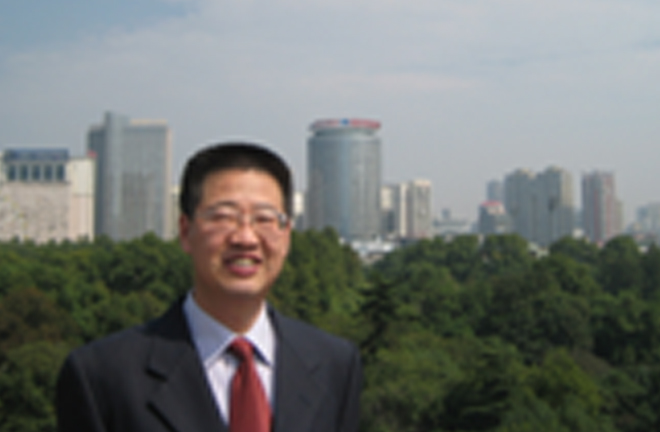 Building featured towns is an important measure to promote the new type of people-centered urbanization and rural revitalization. A number of featured towns have been built in recent years in different parts of China, effectively promoting agricultural and rural modernization as well as urban-rural integration. At the same time, there have been problems, such as a lack of distinctiveness, poor-quality redundant development, and disorderly competition. To address these problems, the innovative development of featured towns must be promoted.

Above all, distinctiveness is the priority. It is this quality that makes featured towns stand out and that endows them with vitality. Homogenous, mediocre towns with no appeal or competitiveness will be the result if forgoing reasonable city planning in favor of real estate and large-scale investment to create a "metropolis" from scratch or copying the model of others.

Ensuring that featured towns have a unique flavor requires innovations in how city planners think about development and utilize local resources. It is crucial to precisely pinpoint the industrial positioning of the towns and integrate the local industry, culture, tourism together with the service function of the community in a sound way to tap the special characteristics of the towns in sectors of industry, ecology or culture.

The market must be allowed to play its decisive role in resource allocation while diverse, sustainable investment and financing mechanisms need to be utilized. While drawing more market forces to drive development, we should speed up the building of a service-oriented government, and make long-term overall plans of the featured towns in a forward-looking way, as well as strengthen the top-level design of the towns. The business environment should also be improved to stimulate social creativity and the vigor of enterprises by means of favorable environment for policies and institutions.

Science and technology is also crucial. Today, a new revolution of science and technology is accelerating with some major breakthroughs in key areas that have had a tremendous impact on social mode of production and people's way of life. By seizing the opportunities brought by new science and technology, the building of featured towns should transform and enhance the traditional industry using new ideas, technology, techniques and methods. The traditional way of energy use and methods of waste and sewage disposal need to be replaced with green solutions. Furthermore, modern industries in the sectors of manufacturing, services and agriculture that are suitable to the economic modes of the featured towns can be cultivated and fostered through new technologies, such as the internet, the internet of things, cloud computing, big data, new materials, artificial intelligence and biological technology.

Last, the upgrading of drivers of growth is important. Developing traditional towns into modern featured towns will not be accomplished in one stroke. This requires farsightedness in forming the endogenous mechanism that drives sustainable growth. In the process of featured town construction, innovative approaches to problem-solving and sound administration are needed. At the same time, it's also crucial to break down the persistent barriers in the innovation chain. Reducing the cost and improving the efficiency of innovation are necessary to stir vitality of the innovation-driven and high-quality development of featured towns.
Han Guowen is a professor from the Economics and Management School of Wuhan University.
(edited by BAI LE)