Spatial turn infuses new vitality into literary studies
ZHANG JIE
|
2018-05-09
(Chinese Social Sciences Today)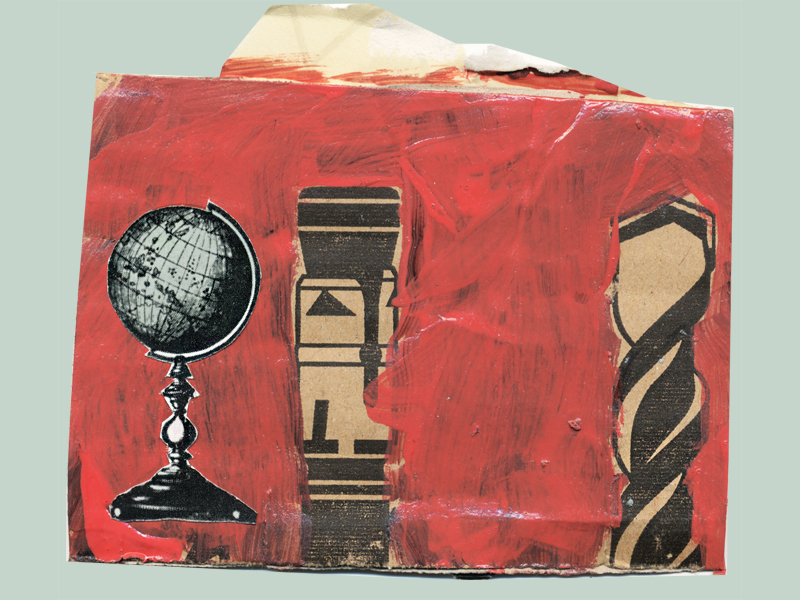 In literary studies, researchers have often valued the time dimension while neglecting the spatial dimension. However, influenced by the "spatial turn" in research on the humanities and social sciences, literary studies have begun to pay attention to the interpretation of the text's structural features and spatial connotations in recent years. Some scholars said the introduction of a spatial perspective into literary studies not only promises to break through the traditional model of literary studies confined to the temporal dimension but also injects new vitality into literary studies and the construction of literary disciplines.

Chen Yijun, an associate professor at the School of Arts at Shaanxi University of Technology, said that prior to the early 20th century, Western literary studies were mainly concerned with the temporal changes of literary concepts and contents, the continuation and renewal of literary forms, and intergenerational succession and mutation among poets and writers. Before the 1980s, the study of literature in China was also mainly based on the time dimension.

In recent years, scholars of geocriticism, represented by Bertrand Westphal, have devoted themselves to revealing how the spatial experience of literature strides from stability to diversity in the cross-context of ethnic gender studies, class analysis and ethical research, said Lu Yang, a professor at the Department of Chinese Language and Literature at Fudan University. This can be regarded as an example of spatial research of literature that learns from other disciplines. As for how to advance spatial research of literature, Lu said that China's related traditions deserve attention.

Long Diyong, a professor at the School of Arts at Southeast University, said that the spatial turn offers a new perspective of literary studies, which is expected to overcome the disadvantages of traditional literary studies that only proceed from a temporal perspective and reveal what was obscured in previous literary studies. In this sense, thinking about literature from a spatial point of view can expand the space of literary research and yield new growth points in literary studies.

In the perspective of the spatial turn, the integration of cultural space theory has brought great changes to literary studies, Chen said. Many spatial factors, such as the regions where literary texts are produced, the landscapes presented by the text, the environment, etc., have attracted much attention. The structural features and spatial connotations of texts have been further excavated and interpreted. The complex and vast literary space composed of elements including the environment, author, text and reader has received unprecedented attention, giving rise to new points of growth in literary studies, such as regional literary studies, research on ecological literature and literary geographies.

"Literature is a holographic product of human culture. The spatial issues explored by the humanities and social sciences should all be related to literature to a certain extent, " Chen said. Faced with the spatial turn in the humanities and social sciences, literary studies should actively and extensively absorb and draw upon the theoretical achievements of other disciplines.

Against the academic backdrop of the spatial turn, various attempts need to be made to promote spatial research on literature in China, Chen said. For example, advancing literary geographies by the theoretical knowledge of geography and cultural geography; understanding some literary issues through political space theory in light of the complex relationship between literature and politics, and perceiving certain literary phenomena through economic space theory. In addition, for such a multi-ethnic country like China, obviously it is significant to examine its multi-ethnic literature by applying the theory of national spatial structure, Chen said.
(edited by JIANG HONG)