ZHAO XIULING: Rural vitalization requires greater think tank support
|
2018-05-03
(Chinese Social Sciences Today)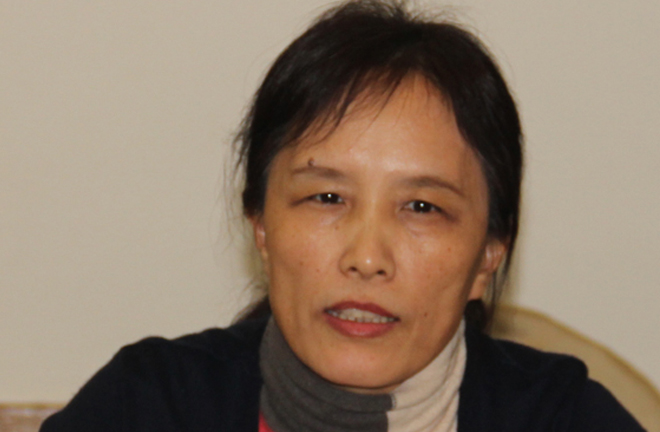 Since the reform and opening up, China has made great strides in rural governance, a priority of national development. The 19th CPC National Congress report put forward the rural vitalization strategy for the first time, providing a new theoretical basis and development opportunity for rural areas. Think tank construction in rural areas, to me, is an important and urgent task. While building momentum for rural vitalization, rural think tanks are an indispensable part for the national think tank building and development strategy.

Possessing local and folk advantages, rural think tanks are rooted in the primary town or countryside levels, which is its valuable resource. In recent years, a number of highly educated professionals have devoted themselves to the task of building rural think tanks.

It should be admitted that in the process of China's urban-rural integration and modernization, the development of rural areas has been the most difficult task. The aim of rural think tank construction is to equip rural areas with brains and wings. It is imaginable that when rural think tanks rapidly emerge nationwide like a little spark igniting a great fire, the vision of flourishing rural areas will not be empty talk. The existing problems of urban-rural relations and governing capabilities for rural modernization will also be readily resolved.

Currently, there are three main types of rural think tanks. The first, usually established with external aid, mainly consists of universities and research institutes, as exemplified by the country's first think tank platform specializing in rural development created by the China Rural Research Institute of Central China Normal University. The second type is endogenous ones established by the rural communities themselves, such as the salon of college graduates who work as village officials in Jindong Town, Guangdong Province. The third category, like the brain trusts established in many rural places, comprises intellectuals, entrepreneurs and scholars from both outside and inside local communities.

However, generally speaking, rural think tanks in China are still overly scattered, casual and irrational in management.

First, rural think tanks generally prioritize economy, overlooking the political, moral and cultural dimensions, which results in a serious imbalance of development. Since the battle against poverty in China has entered a critical phase, all poverty alleviation work will lose its basis without rural economic development. However, if rural think tanks overly focus on economy, there will be two major consequences: One is that the social, political and cultural ecology in rural areas will be negatively affected, even bringing about utilitarian tendency; the other is that there will be side effects for sustainable development of rural economy and its endogenous driving force.

Second, rural think tanks' professionalism and modernization level is still unsatisfactory if gauged from the perspectives of the core values of modern think tanks—professional, independent, far-sighted and pluralistic. Confined by the educational background, knowledge structure, visions and competence, many talent of rural think tanks lack independent thinking and far-sightedness.

Finally, rural think tanks face a situation in which they are dispersed and isolated from each other. Scattered throughout the country, they mostly "each fight his own battle" in a state of disunity.
Lacking cohesiveness, they have not formed a large scale. Such a status quo is the inevitable result of the rural think tanks being in their early stage. In fact, the resource sharing, integration and coordination between the think tanks at the county, town and village levels have not been realized.

Since think tank building in China has just started, the rural think tank sector is at a relatively basic level. However, we should not take think tanks of developed countries as the absolute standard. Instead we should consider China's own national conditions and reality in building rural think tanks that are distinctively Chinese.

A strategic mentality and holistic thinking are important when dealing with the relationships between rural think tanks and the national high-level think tanks. Also, it is advisable to establish a nationwide network that connects rural think tanks. Only when they are regarded as a unified whole in which all parts are complementary, interactive and mutually influential, and when greater efforts are made to optimize the structure and assimilate modern ideas, concepts and methods, can the potential of rural think tanks be stimulated to the largest extent.
Zhao Xiuling is a research fellow from the Institute of Political Science at the Chinese Academy of Social Sciences.
(edited by BAI LE)