Records of transportation system before 1911
XU YANG, MA JUN
|
2018-02-08
(Chinese Social Sciences Today)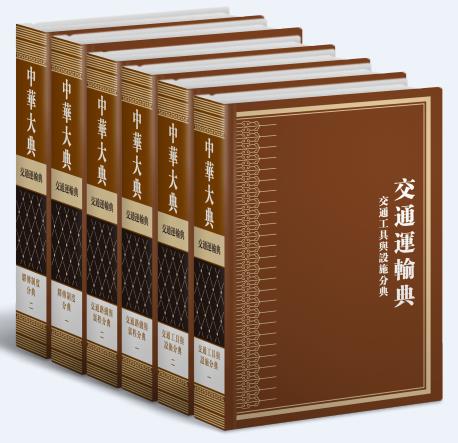 Grand Ancient Chinese Records: Transportation Records
Editor-in-chief: Ge Jianxiong
Publisher: Shanghai Jiaotong University
---
Migration has been an effective way for people to survive, multiply and evade disasters since the dawn of recorded history. Methods of transportation are inextricably linked with the development of a culture, thus by tracking modes of transportation researchers can also track human development.

The six-volume Grand Ancient Chinese Records: Transportation Records was published in January. Ge Jianxiong, the editor-in-chief, said the book collection contains historical materials on the directions and milestones used in traffic routes; the names, distribution and processes used by ancient stations; modes of transportation such as vehicles and ships; and facilities, mainly the bridges, ferries and early railways used before 1911. Totaling 12 million words, the collection is divided into three sub-sections of Traffic Routes and Mileage, Means of Transportation and Facilities, and the Post System. The compilation was mainly undertaken by scholars from the Historical Geography Research Center of Fudan University, and completed after 25 years.

The transportation landscape in ancient times was closely related to the stability of society and the demand for economic development. For example, people in the Spring and Autumn Period opened up sea routes. Confucius once longed for a tour on the sea, while Xu Fu, the imperial physician of the First Emperor of Qin, led thousands of youth, farmers and craftsmen overseas for immigration. In the Western Han Dynasty, the sailing route departing from Xuwen and Hepu could reach the Huangzhi Kingdom in South Asia (today, believed to be located around eastern India); Guangzhou, Quanzhou, Ningbo and Yangzhou in the Tang and Song dynasties became prosperous ports; the enormous fleet led by Ming navigator Zheng He sailed as far as the Southeast Asia, South Asia, West Asia and East Africa. There has been constant immigration abroad by sea on the eastern and southern coast of China since the 16th century.

China has a vast land area that covers almost all types of landscapes, and consequently, ancient Chinese workers created various means of transportation. They built roads, bridges, ferries and canals, and had the largest transportation system in the pre-industrial world. The rich literature recorded in this book is important reference for understanding the ancient road system, history and civilization.

Ge said that as early as the Spring and Autumn Period, each kingdom had its own specific agencies and officials in charge of the production, construction and maintenance of transportation facilities. After the Qin kingdom united the whole country, the Qin Dynasty uniformed the road standard, based on which main roads for carriages were constructed. The road system was oriented around Xianyang, the capital of the dynasty, and stretched all over the country. With increasingly consolidated central power, the following dynasties emphasized the construction and maintenance of the transportation system. In the late Qing Dynasty, the construction of the railway and the use of ships opened a new chapter for transportation in China, with unprecedented social impact.
(edited by SUI JINGJING)