Literary criticism crucial to development of online literature
CHEN JIADING
|
2018-02-01
|
Hits:
(Chinese Social Sciences Today)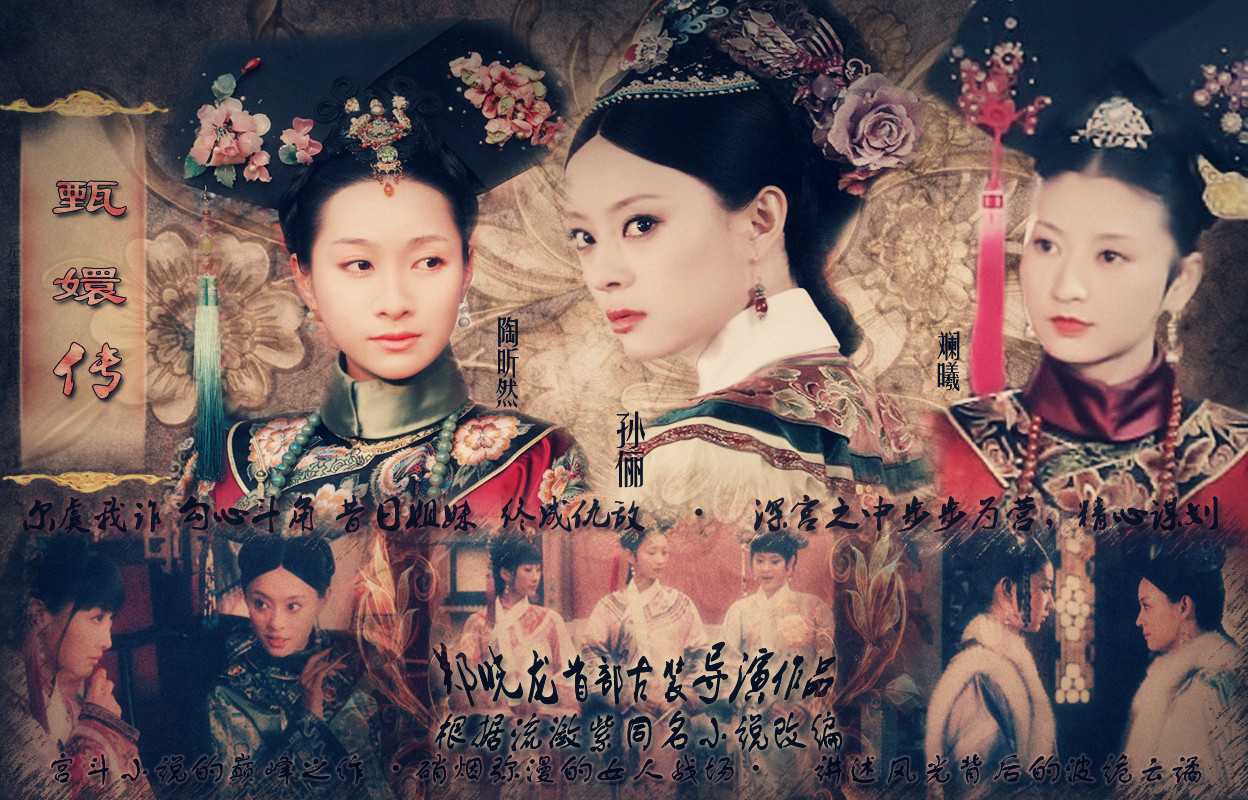 Chinese TV drama Empresses in the Palace, or The Legend of Zhenhuan follows the intrigues among the emperor's concubines in the imperial palace of the Qing Dynasty. The series has already been broadcast in the United States, Japan, South Korea, Malaysia and Singapore to rave reviews.
---
After 20 years of growth and transformation, online literature has become an important pillar of the Chinese literary arena, along with popular literature and belles-lettres. Much of the online literature has spread beyond China's borders to countries and regions overseas. Some have even dubbed the phenomenon "one of the four cultural spectacles," placing it on par with Hollywood movies, Japanese animation and Korean soap operas. In the global arena, China's online literature is notable compared with works published online from other nations in terms of activeness, readership, impact and features.

As Xi Jinping pointed out in his report to the 19th CPC National Congress, we need to provide more and better online content and put in place a system for integrated internet management to ensure a clean cyberspace. Therefore, promoting the development of online literature requires in-depth research on the following issues.
Literacy criticism
As a new style of literature and art, online literature is widely recognized as the source of creativity in an increasingly extended literature and art industry chain. In recent years, a number of online literary works have been adapted into TV dramas, movies or video games. For example, Drawing Sword, Empresses in the Palace, Naked Wedding and A Story of Lala's Promotion were repeatedly aired on TV. Love is Not Blind and The Lost Legend set a box office record, while popular video game adaptations The Legend of Chusen, Legend of the Immortal and Soul Land also attracted a broad base of hardcore fans. These influential works have managed to keep pace with the times in terms of values and aesthetics, playing an important role in the integration of mass culture.

Though, online literature has become an essential part of China's digital publishing industry and contemporary Chinese literature and art, its growth is plagued with such issues as high quantity but low quality, plagiarism, piracy, cliché content, mechanized production, fast-food consumption and one-sided pursuit of market efficiency, insufficient management and imperfect market supervision.

In this light, we propose enhancing related theoretical research and criticism in the process of management to ensure the healthy development of the genre. In contrast to the prosperity of digital literature production, literary criticism is often conducted out of the context, with a blurry target, and in a monologue tone due to lack of benign interaction between creation and criticism. The mirror function of criticism and the effect of this bitter medicine have yet to come into effect.

Therefore, critics are encouraged to read digital literature as it is released and intervene in advance. It is crucial to not evade the issue while making sound and influential criticism. In this way, we must make full use of the internet platform to carry out criticism. It is advisable to launch a channel for critics that parallels the publication of literary work so that instant feedback could be delivered. We should also encourage traditional literary critics to speak out on the internet, promote reading among internet users and improve the level of online literary criticism.

At the same time, it is plausible to detect and cultivate critics from internet writers and editors, thus gradually forming a team of digital literature critics who are professional and familiar with the internet environment.

In addition, academic digital literary criticism should focus on the in-depth interpretation of the works and go beyond click-through rates or other quantitative rankings to construct an evaluation system with aesthetic and historical sense in order to improve the readers' aesthetic tastes and appreciation, eventually shaping the development of online literature.
IP boom
Media, capital and institutions are the main driving forces for the popularization of online literature. On the one hand, capital brings technology and creates a sustainable environment for online literature. On the other hand, capital limits the pursuit of literary creation, other than profit. This is where institutions kick in and strike a balance between market interest, technological innovation, and literary production. Only when the three factors work together can online literature achieve healthy development.

Consuming online literary works is widely popular in China. Readers can either buy finished works or subscribe to chapter releases on digital publishing sites. In the past 20 years, the Chinese digital publishing sites has transitioned from free writing to capital-invested production, as the websites' capitalization operation deepens, drastically altering the landscape of online literature. With the increasing of the economic income of websites and online writers, the market size of online literature has greatly expanded.

However, in the course of literature commercialization, the contradiction between the market value and the aesthetic value of literature is becoming more prominent. The cultural concept and the value orientation of digital literature production are gripped by excessive commercialization, spawning the popularity of IP.

As a localized concept in China, IP dates back to 2013. The term IP or intellectual property in the Chinese context refers to the creative intellectual property that attracts wide attention, has huge impact and can be reproduced.

As a commercial product, IP development has been the focus of criticism of online literature. While injecting vitality into the production and consumption of digital literature, it has also brought some negative effects. For example, the IP price of online literature is too high, hinting at the possibility of a bubble in the sector.

Before 2012, an online novel adaptation copyright was worth around 100,000 yuan, but by 2014, it had become common for famous writers to sell their work for millions of yuan. Then, in 2015, famous Chinese authors, such as Nanpai Sanshu, Tianxia Bachang and Tangjia Sanshao, saw the value of their copyrights inflate to more than tens of millions of yuan. In reality, though, high-quality IP does not necessarily guarantee success or translate into market value. Much work needs to be done for a mature IP to become a hit on a different platform.

Nevertheless, the synergy of original literature and IP development has become the norm in the mobile internet era. In 2015, China's tech giant Tencent acquired Cloudary, the online publishing business of Shanda and established Yuewen Group, which includes all online publishing sites and digital reading services owned by the two. Tencent thus becomes the biggest online book publisher in China, as Cloudary owns the largest publishing sites, and Tencent has a huge user base. Following the merger, it has few competitors in the market. Some scholars considered this event to be typical of the development of digital literature in the internet era, which is characterized as "cross-platform, adjustment and merger."
'Pan-entertainment' strategy
At the same time, it is noteworthy that the concept of "pan-entertainment" has been incorporated into the grand strategic planning of several internet firms. Since Tencent announced its plan to become even bigger with its "Internet plus" strategy in 2012, Baidu, Alibaba and other Chinese internet firms have followed suit, taking steps to create a series of "pan-entertainment" businesses that serve as a way to leverage content across different platforms.

In practice, pan-entertainment is cross-sector collaboration across different media, such as books, movies, games, animation and comics, among which literature—particularly original online literature with wide readership—has attracted great attention from investors. Literature in the internet era can be adapted into video games, movies and TV series, offering users a comprehensive entertainment experience. Though such a production chain is relatively mature, a single business model and lack of quality content remain the biggest challenge for online literature in the pan-entertainment strategy.

In the end, it is crucial to produce fine works with spirit, morality and insights to steer the development of online literature and ensure a clean cyberspace. The research on online literature should vigorously encourage innovation and pursuit of excellence, review pan-entertainment strategies in a rational manner, promote the quality of relevant theoretical research and academic criticism, and give full play to the guiding role of theories, thus contributing to the creation and dissemination of positive, tasteful and high-quality online literature.


Chen Jiading is from the Institute of Literature at the Chinese Academy of Social Sciences.
(edited by YANG XUE)