MENG FANWEI: Reviving handicrafts does not mean regressing to pre-industrial state
|
2018-02-01
(Chinese Social Sciences Today)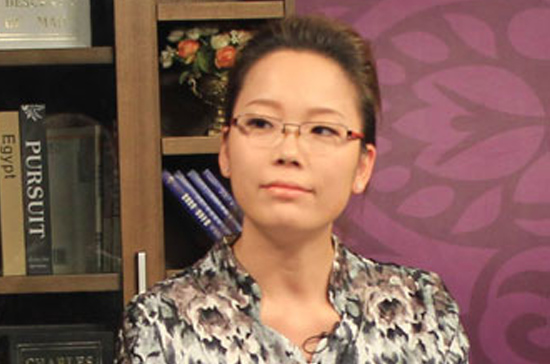 Handicrafts embody the starting point of human civilization and the fulcrum of an individual's involvement in the world. However, the replacement of artisans with machines, which started with the Industrial Revolution, continues to intensify as a digital smart era takes shape on a global scale.

This prompts people to examine the unique value of handmade crafts for human life. We cannot imagine how a country could produce a splendid, enduring civilization if it only knows how to operate machines.

Reviving and rethinking handicrafts is a feasible strategy, which does not mean regressing to the pre-industrial state of low production capacity but rather a return to the origin of people's creative activities. Through hands-on experience which awakens people's ability to coordinate their hands, brains and hearts, their ability to perceive the world is also further stirred.

It also means the rebirth of a kind of creative subjectivity that machines can never match. The reinvigoration of handicrafts has practical significance for maintaining the diversity of world culture and the integrity of cultural ecology, and for sustaining the stability of social relations and emotional connections.

The rapid rise of internet economy in China has provided extensive platforms for entrepreneurs, craftsmen and researchers of handicrafts. Through online shops and developing apps, some have helped to spread the once unknown traditional handicraft skills throughout society. At the same time, various types of handicraft workshops and DIY alliances have sprung up in many prosperous business circles of first-tier and second-tier cities. The past stores of pottery, carpentry, silverworks, papercutting have gradually developed into comprehensive handicraft experience spaces where fairs, exhibitions and lectures themed on handicrafts are conducted.

Some particularly distinctive communities and streets for handicrafts experience can be seen in some big cities, such as Dashilar Alley and Shijia Hutong in Beijing as well as Shikumen Lane in Shanghai. Relying on the well-preserved traditional buildings and the leisurely culture of lanes and alleys known as hutong, these communities have become centers for on-site experience and promotion of handicraft activities or projects. Quaint and tranquil, they attract not only the middle-aged and elderly living in the neighborhood, but also many white-collar workers and young people who come from afar.

At present, traces of artisanship could be seen in the education chain throughout several important stages. Overall, in the higher education stage, the enthusiasm from students to learn handicraft skills tends to be high with greater support from the country and universities. But the proportion of handicraft courses opening in middle schools and primary schools is low partly due to lack of qualified teachers. Such courses in kindergartens are also insufficient and unsystematic and the children's education in traditional handicrafts mostly depends on the commercial parent-child curricula outside kindergartens. In the future, the integration of handicraft skill instruction into education should not pursue quick success. Besides, curiosity and interest in the skill should be fostered from a young age starting with early education.

In the future, young people in the city may take their handicraft skills back to their hometowns, opening up a new world, and the traditional handicraft arts in the countryside will gradually enter city life. The close interaction between cities and villages will lead to more profound cultural identity and artistic integration. With social progress, the improvement of living standards and the convenience of information communication, the cultural genes innate in handicrafts will continue to release positive energy.
This article was edited and translated from People's Daily. Meng Fanwei is from the Institute of Fine Arts at the Chinese National Academy of Arts.
(edited by BAI LE)