SHI JIANXUN: High-quality development offers solutions to imbalance, inadequacy
|
2017-12-29
(Chinese Social Sciences Today)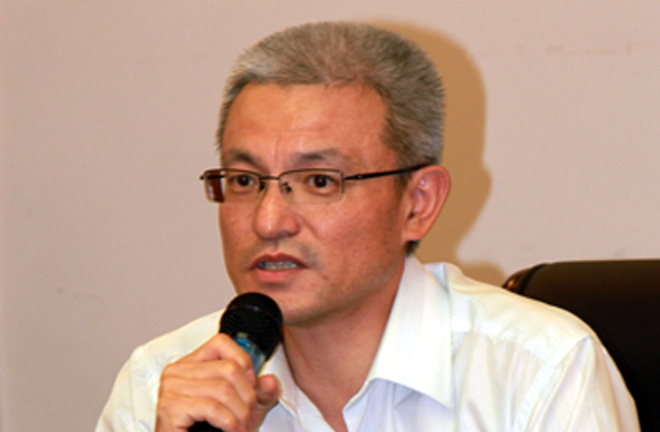 The Politburo of the Communist Party of China (CPC) Central Committee held a meeting on Dec. 8 to discuss economic development in China in the coming year. The meeting reiterated that high-quality development should be the guiding philosophy of development ideas, economic policies and macroeconomic control measures in the long term.

The role as the guiding philosophy means that a high premium will be placed on high-quality development, so why is it important?

First, China must pursue high-quality development to adapt to the new principal contradiction. Now that socialism with Chinese characteristics has entered a new era, the contradiction facing Chinese society has changed. It now faces the contradiction between unbalanced, inadequate development and the people's ever-growing demand for a better life. This means that development should focus on meeting the ever-growing economic, political, cultural, social, and ecological needs of the people while making steady progress in ensuring access to childcare, education, employment, medical services, elderly care, housing and social assistance for well-rounded human development and comprehensive social progress.

Second, pursuing high-quality development offers the solution to imbalance and inadequacy. The main manifestations of imbalance and inadequacy are the relatively insufficient supply and the structural imbalance of supply, which require supply-side structural reform to be the main task, improving the structure and quality of supply, reducing inefficient supply and increasing efficient supply, as well as enhancing the compatibility of supply structure with demand structure to realize high-quality development. This mode of development means offering more high-end products and first-rate services. It means reducing pollution and energy consumption per unit GDP, improving environmental quality, and improving the health and living standards of urban citizens. It also means promoting more balanced and coordinated development while reducing and eliminating the gap between different regions, areas and groups as well as that between urban and rural areas.

Third, the pursuit of high-quality development is a necessary requirement for comprehensively building China into a modernsocialist country. To achieve the Two Centenary Goals and then fully build a great modern socialist country in every dimension, high-quality development must be the basis. Only through high-quality development can it be possible to form a development pattern that is economically wealthy, politically democratic, culturally prosperous, socially equitable and ecologically advanced.

In addition, as a complementary part of world development, China's high-quality development will add new momentum for world development. While coordinating the development of the country itself, China is also striving to guide the trend of economic globalization and foster the linkage between internal and external high-quality development.
This article is translated from the People's Daily Overseas Edition. Shi Jianxun is the director of the Institute of Finance and Economics at Tongji University and a research fellow of Shanghai Research Center for Theoretical System of Socialism with Chinese Characteristics.