JIA XIUDONG: Making 'new era' a shared one around the world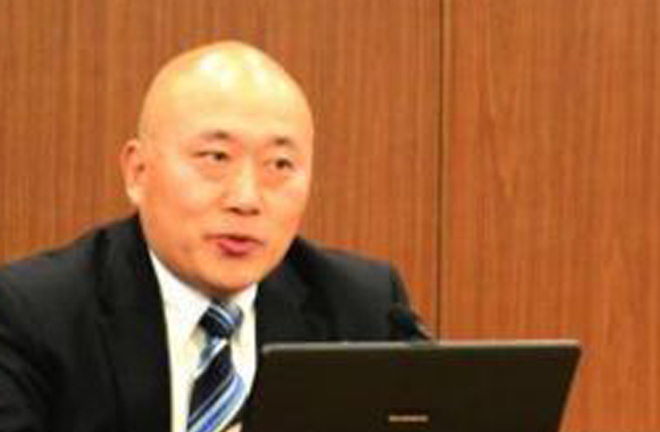 General Secretary of CPC Central Committee Xi Jinping declared at the 19th CPC National Congress: "Socialism with Chinese characteristics has entered a new era." It is notable that this "new era" belongs to China, and it also belongs to the world.

In the past five years, the Chinese economy maintained a moderately high growth rate that is one of the best among the world's leading countries. With its GDP rising from 54 trillion to 80 trillion yuan, China maintained its position as the world's second-largest economy and accounted for more than 30 percent of global economic growth.

In the past five years, China's diplomacy has made robust progress, blazing a path for major-country diplomacy with Chinese characteristics. While creating favorable external circumstances for the country's own development, it has also fostered global peace, stability and prosperity. The international influence, power and resilience of China have further improved.

As China enters a new era, its development potential will bring new opportunities to the world. Striving to realize a moderately prosperous society, China has charted a course toward achieving modernization and transforming into a modern socialist country by mid-century. This blueprint means a happier life for the Chinese people and at the same time, a stronger ability and power to lead global economic growth for common development across the world.

As China enters a new era, its diplomatic practice will impart positive energy into international politics. As an integral component of Xi Jinping Thought on Socialism with Chinese Characteristics for a New Era, the overarching goal of major-country diplomacy with Chinese characteristics is to hold high the banner of building a community of common destiny for mankind and foster a new form of international relations featuring mutual respect, fairness, justice and mutually beneficial cooperation. China's diplomacy in the new era aims to abolish the traditional law of the jungle and with it the survival of the strongest and the zero-sum game.

As China enters a new era, the progress of its civilization presents a new appealing development model for human society. It is the combination of drawing on the experience of the world's excellent civilizations and adhering to the development path that conforms to China's own national conditions, that has helped the country achieve its success. This shows a way for other developing countries to achieve modernization and offers a new option for other countries and nations that want to speed up their development while preserving their independence.

As China enters a new era, its model of interacting with the outside world will undergo new profound changes. In the global context, where peace and development remain our mission, the world is undergoing major developments, transformations and adjustments, which makes the benign interaction between China and the world indispensable. As Xi pointed out, "Our world is full of both hope and challenges. We should not give up on our dreams because the reality around us is too complicated. We should not stop pursuing our ideals because they seem out of our reach. No country can alone address the many challenges facing mankind. No country can afford to retreat into self-imposed isolation." It is China's strategic choice and goal to follow a path of peaceful development and turn the world's opportunities into its own while also turning its own good fortune into the world's.
Jia Xiudong is a guest commentator from People's Daily and a distinguished research fellow from the China Institute of International Studies.