SU XIAOHUI: Chinese wisdom shines on the second 'Golden Decade' of BRICS cooperation
|
2017-09-07
(Chinese Social Sciences Today)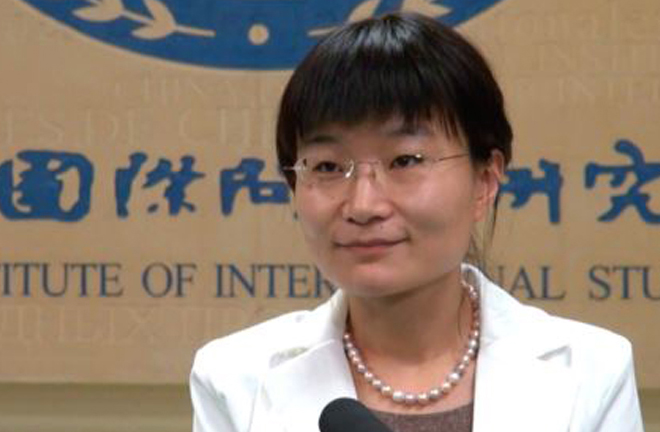 In his keynote address to the BRICS Business Forum of the ninth BRICS Summit in Xiamen, East China's Fujian Province, on Sept. 3, Chinese President Xi Jinping outlined China's proposals for BRICS cooperation: create new engines for economic growth in member countries, uphold global peace and stability, enhance global economic governance, increase the bloc's influence, and build extensive partnerships.

There are two essential points to bear in mind. First, BRICS cooperation should be placed in the historical course of global development and the formation of the international order. Second, cooperation must be understood in the historical context of the individual and common development of the member countries.

China's participation in BRICS is guided by a vision of a new type of international relations built on the concept of mutual benefit.

History has proven the effectiveness of BRICS cooperation, which differs from traditional political and military alliances and is characterized by a new relationship among member countries that is more of a partnership. Internally, BRICS countries value the ideas member countries have come up with as a group. Externally, BRICS is neither closed off nor exclusive. It stresses harmony with others without uniformity.

China encourages a "BRICS Plus" cooperation approach that aims to establish an open and diversified network of development partnerships to make BRICS cooperation more representative of emerging markets and developing countries and more recognized by the international community.

Advocating an open world economy, China encourages free trade and investment, as well as the creation of a new global value chain for the rebalancing of economic globalization and shared interests of all countries. As President Xi reiterates, "The development of emerging markets and developing countries is not intended to 'move the cheese of anyone' but to 'make the cake of the global economy bigger.'"

From China's perspective, as countries across the globe form into a community of common destiny with interlocking interests, they will encounter a maelstrom of global challenges that are more complicated than ever. BRICS countries guard world peace and contribute to the international security order, Xi said, pointing out that the member countries should hold a holistic and sustainable view toward security by resolving disputes through dialogues and negotiations instead of resorting to force or threats.

Since the 18th National Congress of the Communist Party of China in 2012, China has advanced closer to the center of the world arena. The diplomatic activities that China hosted have all been distinguished gatherings under the global spotlight. Chinese wisdom, voice and scenarios were conveyed in the 2016 Hangzhou G20 Summit, Belt and Road Forum for International Cooperation this May, and the ninth summit of the BRICS leaders.

The year 2017 is of particular significance because this year BRICS cooperation has ushered in the second "Golden Decade." BRICS nations face a complex and rapidly changing international situation. The world economic recovery is not yet stable, unilateralism is developing against the global interest and regional hotspot issues keep cropping up. In these times, the BRICS countries look to China to contribute more of its wisdom and play a bigger role in leading BRICS cooperation.
Su Xiaohui is the deputy director of the Department for International and Strategic Studies at the China Institute of International Studies.