Western Zhou civilization revealed at Zhouyuan site
ZHAO JIANLAN
|
2017-07-27
(Chinese Social Sciences Today)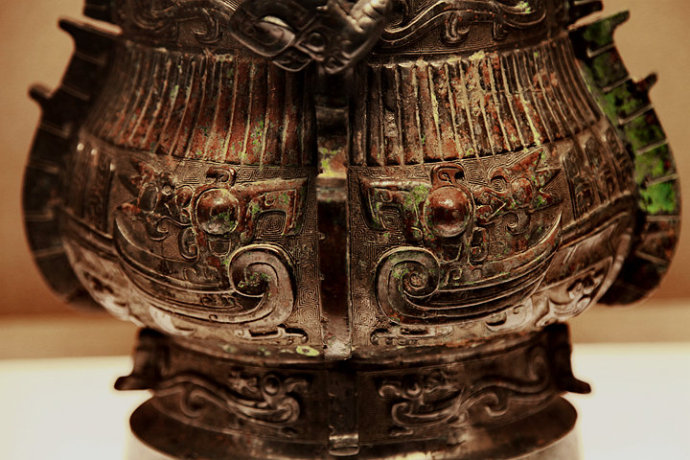 A number of bronzeware artifacts have been unearthed at the Zhouyuan site, and so Zhouyuan gained the title "home of bronzeware."
---
Zhouyuan, located in Qishan County and Fufeng County in Baoji, Shaanxi Province, is the birthplace of the Zhou people and the ancient capital of the Western Zhou Dynasty (1046-771 BCE). It is also an important site for the early development of Chinese civilization.

A series of great discoveries in Zhouyuan archaeology were made during the later period of the 1970s. Zhouyuan is honored as the "home of bronzeware," where many national treasure-class bronzeware artifacts have been unearthed. This area is unique for the quantity and antiquity of its excavated bronzeware.

The Zhouyuan site is within an area of 20 square kilometers at the border of Qishan and Fufeng County. The Zhou royal court's shrines, tombs, treasuries and documentary archives, including bronzeware and oracle bone inscriptions, have been found here through archaeological survey. The site was named among "China's top 10 archaeological discoveries in 2015." Each archaeological excavation at this site has drawn society's wide attention since 2003.

The archaeological work at the Zhouyuan site, a national key cultural relics protection unit publicized by the State Council, started in the 1950s. In 2003, foundations of the Western Zhou palace complex were found in Qishan County and 21,050 pieces of oracles bones were unearthed. This was a major archaeological discovery that stirred the world at that time, attracting countless experts and scholars at home and abroad to come in flocks. Since then, archaeological excavation at the Zhouyuan site has never been interrupted.

A new round of excavations at the Zhouyuan site was launched in September 2014. From March to December in 2015, a number of achievements were made in the key exploration and excavation of pond and ditch sites related to water network systems. This has filled the gap in the knowledge of water network systems in capital ruins of the Zhou period.

Archaeologists discovered a large chariot-horse pit at the Zhouyuan site in 2014, at which a bronze carriage was unearthed. Four tombs and a large number of funerary objects dating back to the late Western Zhou period were also excavated. To date, nearly 40 large rammed-earth buildings have been found at the site.