A collection of the influential sociologist Lu Xueyi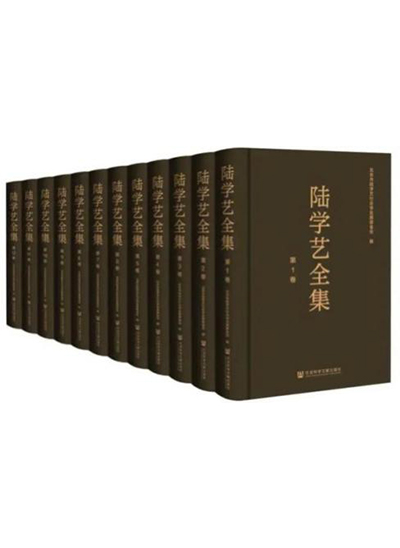 The Complete Works of Lu Xueyi
---
The Complete Works of Lu Xueyi primarily consists of four major themes: "three rural issues" [agriculture, rural areas, and rural residents], social structures, social construction, and sociological development. These four aspects represent sociologist Lu Xueyi's (1933–2013) most significant and influential contributions to the field of sociology. 
The first six volumes encompass Lu's research outcomes on three rural issues. In fact, they also represent his primary research focus and greatest contribution. These six volumes present Lu's reflections on "the fixing of farm output quotas on a household basis," rural reform, the agricultural and rural development situation, and modernization. This section elaborates on the evolution of urban-rural relations, rural governance, and county-level economic development. It also sheds light on the predicament of migrant workers, the reform of the household registration system, and the fate of Chinese farmers.
Lu's pioneering work made him the "first theoretical voice" on the fixing of farm output quotas on a household basis, thus earning him the First China Economic Theory Innovation Award in 2008, to which he contributed seven articles. These articles had a profound effect in both the theoretical and policy circles at that time, playing a significant role in promoting the rural household contract responsibility system.
Lu's most influential research on social structure and social mobility is the study on the structure of social strata in contemporary China, which he led in the late 1990s. He conducted in-depth research on the status and role of various strata in China's modernization, as well as their potential future trends. He believed that the transformation of social strata structures is an inevitable consequence of China's ongoing modernization drive. He emphasized the necessity of constructing an olive-shaped social structure, with a large middle and smaller upper and lower ends. He argued that expanding the scale of the middle-income group is conducive to social stability and development. He predicted that within a span of 20 years starting from 2001, approximately 40% of the Chinese population would ascend to the middle-income strata. 
In Lu's view, China's social modernization entails the establishment of a reasonable social structure, where social construction represents a concrete construction path and mechanism. He argued that social structure is not solely an objective social reality, but can also be actively constructed by actors. This theory of building a reasonable social structure challenged the traditional structuralist theory that social structure is merely an objective fact and puts external constraints on action. His approach integrates Marxist theory and practice into the study of social structure, forming a new social structuralist theory.
Wang Chunguang is a research fellow from the Institute of Sociology at the Chinese Academy of Social Sciences.
Edited by YANG LANLAN