Disciplinary construction of Yanhuang culture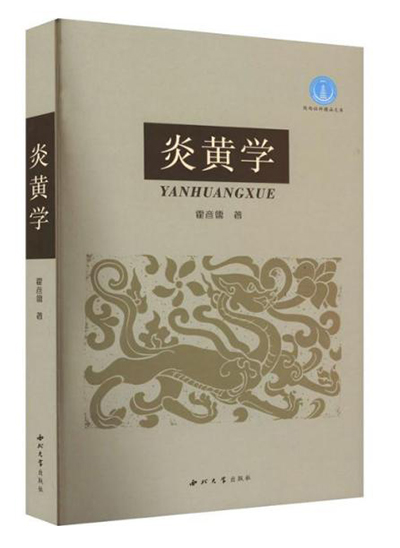 Yanhuang Studies
---
The publication of Yanhuang Studies represents a significant achievement in the disciplinary construction of Yanhuang [a portmanteau of "Yan Emperor" and "Yellow Emperor"] studies. The book consists of three sections: the basic concepts and connotations of Yanhuang studies as a discipline; the historical culture of Yanhuang tribes and the Yanhuang era; and the practical significance of Yanhuang culture in the new era.
Yanhuang studies was first proposed in 2007 by Huo Yanru, president of Baoji Yan Emperor and Zhou-Qin Culture Research Association in Shaanxi Province. It emerged in response to the flourishing research on Yanhuang culture in the late 20th and early 21st centuries, garnering immediate attention from relevant departments.
Yanhuang Studies, together with An Introduction to Yanhuang Studies compiled by Xinyang Normal University published in 2021 and The Introductory Theory of Yanhuang Studies by Zhou Hongyu and Wang Wenhu published in the same year, comprises the "troika" in the disciplinary construction of Yanhuang studies. It is under the influence of this troika that Yanhuang studies has been propelled onto a promising development trajectory.
With a history spanning over 2,000 years, the discipline can be traced back to the Western Han Dynasty (206 BCE–8 CE), when scholars like historian Sima Qian began exploring the history and essence of the Yanhuang tribes and Yanhuang culture. In recent years, this emerging discipline has experienced significant growth.  
The book elaborates upon the Yanhuang culture as the dawn of traditional Chinese culture, as well as the relationship between Yan Emperor and Yellow Emperor and the formation of the community for the Chinese nation. It also highlights the relevance of the Yanhuang spirit in the new era, affirming the Yanhuang culture as an integral part of fine traditional Chinese culture.
Huo presents several insightful ideas in the book. For instance, he explores the close relationship between Yanhuang culture and various schools of philosophy, such as traditional Chinese Confucianism, Mohism, Taoism, and Legalism. In addition, he emphasizes the pivotal role played by the Yan Emperor, the Yellow Emperor, and the Yanhuang people as the "common ancestors" and core group of the Huaxia people in incubating and forming their community. Furthermore, the intermarriage of the Ji and Jiang families has contributed to the formation of the cohesive Chinese nation, serving as a fundamental "bloodline" element in fostering its unity. Meanwhile, the two emperors have the symbolic role of "common national ancestors," "cultural bonds," and "heroic appeal," serving as the emotional, ideological, and spiritual foundation of the cohesive Chinese nation.
Zhu Naicheng is a research fellow from the Institute of Archaeology at the Chinese Academy of Social Sciences.
Edited by YANG LANLAN