General rules and Chinese features of modernization
HONG YINXING
|
2023-02-23
|
Hits:
Chinese Social Sciences Today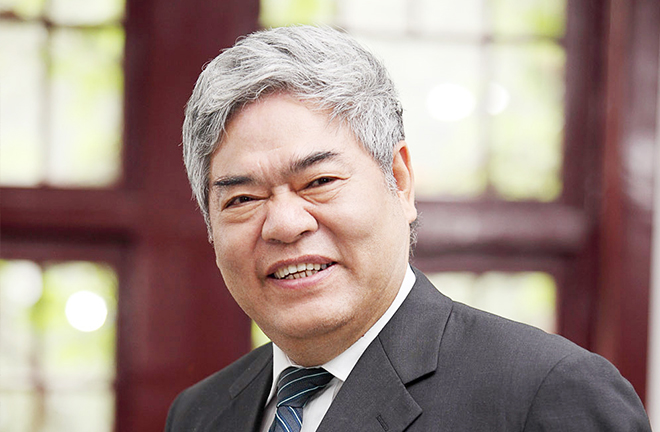 ---
When addressing the opening of a study session attended by newly-elected members and alternate members of the CPC Central Committee, as well as principal officials at provincial and ministerial levels on Feb. 7, General Secretary Xi Jinping noted that the modernization process of a country needs to follow general rules of modernization, but it shall be suited to its realities and characterized by features unique to its context. 
China is advancing modernization as a socialist country and a developing major country. Creating a path different from the Western path to modernization, based on China's actual conditions, requires efforts to leverage the country's late-mover advantages and more importantly, its institutional strengths. 
Xi said that advancing Chinese modernization is an exploratory undertaking with many unknown fields, calling for bold explorations in practice. Every country's modernization will be imprinted with different social systems and development stages. The key to advancing Chinese modernization is to clarify modernization's general rules and common features, as well as characteristics suited to China's realities, thereby making clear the direction and path of Chinese modernization. 
Objectives 
Chinese modernization will by no means replicate Western modernization's objectives. Nonetheless it is admitted that general rules and international standards of modernization are mainly reflected in the levels of economic and technological development. The primary indicator of the economic level is per capita GDP. When Comrade Deng Xiaoping proposed "modernization of the Chinese style," he had set the concrete goal of reaching the per capita GDP of mid-level developed countries to basically realize modernization. The 20th CPC National Congress specified the objective of basically realizing modernization by 2035 to substantially grow the per capita GDP to be on par with that of a mid-level developed country. 
Second, scientific and technological development matters. American economist Simon Kuznets defined the extensive application of science to areas of economic production as the hallmark of "the epoch of modern economic growth," suggesting that scientific and technological development directly mirrors the level of modernization. 
Moreover, consumption and social development are crucial. Consumption refers to what American economist and political theorist Walt Rostow called "the age of high mass consumption" and the stage of pursuing the quality of life. The age of high mass consumption is marked by the popularization and widespread use of automobiles and durable consumer goods when industry is highly developed in society. The latter involves nature (beautification and purification of residents' living environments) and society (education, healthcare, transportation, services for life, social ethics, and social order), as the development of service sectors related to medical care, education, cultural entertainment, and tourism accelerates, and they become leading industries. 
Chinese modernization is socialist modernization pursued under the leadership of the CPC. Its objectives not only reflect the general requirements described above, but also demonstrate socialist requirements. Different from capital-oriented Western modernization, Chinese modernization is people-centered, putting people first. 
First it aims to meet the people's needs for a better life, or a high-quality life, by ensuring the people's access to childcare, education, employment, medical services, elderly care, housing, and social assistance; by building the largest education, social security, and healthcare systems in the world; and by ensuring a more complete and lasting sense of fulfillment, happiness, and security for the people. 
Second, Chinese modernization targets common prosperity for all. Chinese modernization differs from the Western model predominantly in that it emphasizes the overall advancement of prosperity. Chinese modernization doesn't aspire to have part of the population to prosper but commits to bringing prosperity to all. It necessitates efforts to achieve higher efficiency than capitalism while maintaining fairness in the society more effectively to coordinate and balance efficiency and fairness, and let the two reinforce each other. 
Third, Chinese modernization is about the modernization of the people. Modernization shouldn't pay attention only to material development and overlook the people. Western modernization focuses on the material level, but Chinese modernization stresses both material and cultural-ethical advancement to continuously promote the people's well-rounded development. 
Fourth, based on the goal of building China into a great modern socialist country that is prosperous, strong, democratic, culturally advanced, harmonious, and beautiful, Chinese modernization strives to promote coordinated development in material, political, cultural-ethical, social, and ecological terms, thereby creating a new form of human advancement. 
Process 
To developing countries, a common feature of modernization is the inevitable undertaking of industrialization and urbanization. The rapid growth of modern sectors is largely owed to the continued rise of non-agricultural industries' share in the economy, while various chains drive the growth of other economic aspects. China is no exception. However, the course of Chinese modernization is strikingly different from Western modernization. 
When presiding over the ninth group study session of the Political Bureau of the 18th CPC Central Committee in September 2013, General Secretary Xi Jinping noted, "China's modernization is different from that of developed Western countries. The modernization of developed Western countries is like a 'series connection' process during which industrialization, urbanization, agricultural modernization, and informatization have taken place in a sequence, having taken over 200 years to reach the current level. Given the fact that China is a latecomer, the country's modernization process must therefore be a 'parallel connection' process, during which industrialization, informatization, urbanization and agricultural modernization are developed simultaneously."
The "parallel connection" process is a part of the Chinese modernization experience based on practices in China. In this process, industrialization proceeds side by side with urbanization and agricultural modernization, while integrating with informatization. As such, it took China only a few decades to finish the industrialization course that was covered by Western developed countries over hundreds of years, through a miracle of rapid economic growth and long-term social stability, opening up broad prospects for the great rejuvenation of the Chinese nation. 
After China embarks upon the new journey of modernization, it is vital to accurately grasp the new content of industrialization, urbanization, agricultural modernization, and informatization in the new era, and to synchronize the four development trends by compensating for deficiencies in accordance with requirements of coordinated development. 
As China has basically realized industrialization, marked by the decreased presence of traditional agricultural sectors, alongside urbanization, new dynamics have presented themselves: industrialization has shifted to industrial modernization and green development, informatization has been geared toward digitalization and the application of smart technologies while empowering the other three development trends, and urbanization has been reoriented to urbanization of the people, or granting permanent urban residency to eligible people who move from rural to urban areas. Accordingly, the urbanization of rural areas and modernization of urban areas have become crucial links in Chinese modernization. Moreover, efforts are needed to shore up weaknesses in agricultural modernization and move faster to build up China's strength in agriculture by putting agricultural and rural development first. 
Path
All countries' modernization is inseparable from innovation in science and technology. Existing developed countries basically realized modernization through the three industrial revolutions. Kuznets regards modern economic growth as a process with epoch-making creations and inventions. 
To China, it is essential to keep up with the new round of scientific and technological revolution and the wave of industrial transformation. Particularly as it advances modernization amid ecological conservation, the country doesn't boast the resource and ecological and environmental endowments with which preceding countries modernized themselves. Chinese modernization that pursues peaceful development is unlikely to plunder resources as Western developed countries did in the past. Instead, it follows the path of green development. Realizing green development, boiled down to fundamentals, relies on innovation in science and technology. Thus, innovative development is the only path for Chinese modernization. That's why General Secretary Xi Jinping stressed that innovation must be placed in a prominent position in overall national development. 
Economists like Kuznets emphasize that late-developing countries can harness existing technologies and knowledge worldwide in their modernization drive, to enter the stage of modern economic growth through importing technologies and other channels, but in reality, developed countries often adopt measures such as supply disruptions and strangleholds to curtail the scientific and technological progress of late-developing countries. 
To advance Chinese modernization in the process of fostering a new development pattern, China should make new breakthroughs in innovative development, speeding up efforts to achieve greater self-reliance and strength in science and technology, and establishing an innovation-led modern industrial system. This requires not only breaking away from developed countries' containment by virtue of original independent innovative outcomes, but also actively seizing the commanding height in science and technology, and industrial development worldwide. 
To achieve innovative development in Chinese modernization, it is advisable to make use of the new system for mobilizing resources nationwide, and boost China's strength in strategic science and technology. It is important to make China a global forerunner in key technological fields and a pioneer in frontier, interdisciplinary areas, to develop the country into a major global hub for science and innovation. 
In this light, the driver and strategy for innovative development is manifested by implementing the strategy of invigorating China through science and education, because science and technology constitute the primary productive force; carrying out the workforce development strategy, as talent is the primary resource; and executing the innovation-driven development strategy, since innovation is the primary driver of growth. 
In general, Chinese modernization under the leadership of the CPC respects general rules of modernization, and upholds and develops socialism with Chinese characteristics. It has opened up and expanded the Chinese path to modernization, and created a new form of human advancement. We have reason to believe that it will likewise steer China, a developing major country, to create a miracle of human development in achieving modernization.
Hong Yinxing is a senior professor of liberal arts at Nanjing University. 
Edited by CHEN MIRONG