Chinese modernization has unique values
WU ZHICHENG
|
2023-03-02
|
Hits:
Chinese Social Sciences Today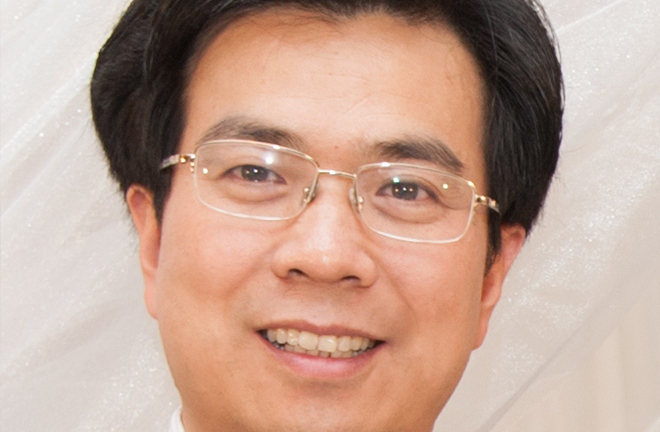 ---
General secretary of the CPC Central Committee Xi Jinping made remarks at the opening of a study session at the Party School of the CPC Central Committee (National Academy of Governance) on Feb. 7, describing the fundamentals of Chinese modernization. Chinese modernization is a new model for human advancement and dispels the myth that "modernization is equal to Westernization," this presents another version of modernization, expands the channels for developing countries to achieve modernization, and provides a Chinese solution to aid the pursuit of a better social system for humanity.

Socialist modernization
Chinese modernization is socialist modernization led by the CPC, rather than capitalist modernization. The Party leadership prescribes the fundamental direction, future, and ultimate success of Chinese modernization. The Party determines the fundamental nature of Chinese modernization and ensures that the goal of Chinese modernization is carried out steadily and incrementally. 
The history of China's modernization path shows that on the basis of long-term exploration and practice, since the founding of PRC, especially following the reform and opening up, the Party has successfully promoted and enriched Chinese modernization through innovative breakthroughs in theory and practice since the 18th CPC National Congress. The CPC has no special interests, nor does it represent any interest group, powerful group, or privileged group. Under the leadership of the CPC, Chinese modernization has abandoned the two-party or multi-party system and the logic of partisan conflict with the wrestling between interest groups which troubles Western modernization. While avoiding the old capital-centered Western modernization path, it has always adhered to the Party's people-oriented development philosophy and strived for whole-process people's democracy. To embark on a new historical journey, only by unswervingly upholding the leadership of the Party can Chinese modernization have a bright future and prosper. 
Within Chinese context
The Chinese modernization is the modernization of independent exploration, and it does not rely on or copy other countries. There is neither a one-size-fits-all model of modernization nor a one-size-fits-all standard of modernization in the world. A country's path to modernization is in the hands of its own people. The Chinese path of modernization is neither blind inheritance of China's history and culture, nor a template simply adapted from classic Marxist assumptions, nor a reprint of the socialist practices of other countries, nor a copy of foreign modernization. 
Instead, China has always upheld independence and self-reliance and has always placed the development of the country and the nation on the basis of its own strength. We must keep the destiny of China's development and progress firmly in our own hands. Looking back at the past, neither "Chinese essence and Western utility" nor "wholesale Westernization" has saved the Chinese nation from crises and the tragic fate of being backward and beaten. There are always some people and groups in the world who try to force developing countries to adopt the Western model. Let us not forget the "color revolutions" in some developing countries in recent years have led to intense political fractures, social division, and instability. 
Therefore, to achieve the great rejuvenation of the Chinese nation and the happiness and well-being of the Chinese people, we must follow a modernization process that is suited to China's realities and unique to its context. Meanwhile, China can also set an example for other developing countries as they pursue modernization independently. It provides a new choice for countries and nations that wish to accelerate development while maintaining their independence.
Common prosperity
The Chinese modernization is the modernization of a large population, not the modernization of small and medium-sized countries. A massive population is China's basic national condition. China is working to achieve modernization for more than 1.4 billion people, a number larger than the combined population of all developed countries in the world today. This is a task of unparalleled difficulty and complexity; it inevitably means that our pathways of development and methods of advancement will be unique. 
Though modernization is the common pursuit of all countries in the world and the common cause of mankind, at present, there are no more than 30 countries and regions in the world who have achieved modernization which have a combined population of less than 1 billion, and the vast majority of modernized countries have a population of no more than 100 million. Therefore, modernization coupled with a huge population is yet to be realized, which precisely highlights the narrowness and limitations of Western modernization. 
The CPC has led the Chinese people through many hardships and obstacles. It, as always, bears China's realities in mind as it addresses issues, makes decisions, and takes action. It neither pursues grandiose goals nor goes by the rulebook. It stays patient in advancing the course of history and takes steady and incremental steps to sustain progress. In just a few decades, it has achieved what took Western developed countries one or two hundred years, enabling more than 1.4 billion Chinese people to embark on the great journey of modernization. Latecomer countries around the world face the question of how they can turn the "heavy pressure" of a huge population into a "great advantage" and a lasting driving force for modernization. The success of Chinese modernization, which accounts for one fifth of the world's population and is more than 1.5 times the total population of the developed countries, is an unprecedented feat in human history. It breaks the Western monopoly that has dominated the world since modern times, dispels the myth that modernization can only be achieved by following a capitalist modernization model, and will certainly reshape the pattern of world modernization. 
The Chinese modernization is the modernization of common prosperity for all, rather than for a few people resulting in polarization. The history of Western modernization shows that though the grand ideal of Western capitalism is that those who possess capital create more wealth, thus bringing more job opportunities and income for everyone, in reality, the capital and interests-dominated Western version of modernization is the source of poverty and polarization. As Marx wrote, "Accumulation of wealth at one pole is, therefore, at the same time accumulation of misery, agony of toil, slavery, ignorance, brutality, mental degradation, at the opposite pole..." 
In contrast, common prosperity has not only been the expectation and pursuit of the Chinese people since ancient times but is also an important feature of the ideal future society envisioned by Marxism classical writers. It is also an important CPC mission and an essential requirement of socialism with Chinese characteristics. This feature is embedded in the essence, objectives, and principles of socialism. It is an important manifestation of the superiority of the socialist system and makes Chinese modernization significantly different from that of the West. 
The immutable goal of our modernization drive is to meet the people's aspirations for a better life. We will endeavor to maintain and promote social fairness and justice, bring prosperity to all, and prevent polarization. Through the hard work of the whole Party and people of all ethnic groups in China, we have completed the First Centenary Goal of building a moderately prosperous society in all respects. All 832 impoverished counties and 128,000 impoverished villages have been lifted out of poverty. Nearly 100 million rural people have been lifted out of poverty, achieving the poverty reduction target set by the UN 2030 Agenda for Sustainable Development 10 years ahead of schedule. China's eradication of absolute poverty contributes to over 70% of global poverty reduction as of 2020 and is a miracle of human history, which represents the substantial progress made in promoting common prosperity for all.
Chinese modernization is the modernization of material and cultural-ethical advancement. Material want is not socialism, nor is cultural impoverishment. Material abundance and cultural-ethical enrichment are fundamental goals of socialist modernization. At the same time, we vigorously develop advanced socialist culture, strengthen education in ideals and beliefs, pass on the legacy of Chinese civilization, and promote all-round material enrichment and all-round human development. It fully demonstrates the comprehensiveness, systemization, coordination, durability, and superiority of Chinese modernization. 
While pursuing industrialization and an abundance of material wealth, the development of Western modernization overlooks or fails to effectively consider the development of cultural-ethical advancement, which causes dislocation and conflict between material progress and cultural-ethical improvement, exposing the inherent downsides and fundamental deficiencies of the Western modernization model.
Harmony, peace
Chinese modernization is the modernization of harmony between humanity and nature, rather than one dominated by anthropocentrism. Nature provides the basic conditions for human survival and development. Humanity and nature make up a community of life. If we extract from nature without limit or inflict damage on it, we are bound to face retaliation. Respecting, adapting to, and protecting nature is essential for building China into a modern socialist country in all respects. 
Going forward, we must uphold and act on the principle that "lucid waters and lush mountains are invaluable assets," and we must remember to maintain harmony between humanity and nature when planning our development. We are committed to sustainable development and to the principles of prioritizing resource conservation and environmental protection and letting nature restore itself. We will protect nature and the environment as we do our own lives. We will continue to pursue a model of sound development featuring improved production, higher living standards, and healthy ecosystems to ensure the sustainable development of the Chinese nation.
Under the drive of capitalist modernization, the endless pursuit of profit comes at the cost of our ecological environment. Fundamentally, Western modernization is dominated by the ecological values of "anthropocentrism," and regards the relationship between man and nature as an instrumental one. Overconsumption of resources and pollution of the environment is not sustainable. We need not only to create more material and cultural-ethical wealth to meet the people's ever-growing needs for a better life, but also to provide more quality ecological products to meet their ever-growing needs for a beautiful environment.
Chinese modernization is one that follows the path of peaceful development, not one that pursues aggression, expansion, colonization, and plunder. Peace and development are the guarantee for China's modernization drive. From China's cultural genes, passed down from generation to generation, from China's modernization process since modern times, and from the comparative rise of China to that of Western powers, Chinese modernization has always followed the track, logic, and direction of peaceful development. 
China's cornerstone and fundamental policy is an independent foreign policy of peace, which has been carried out throughout the course of China's diplomacy and in all fields. In the new era, China is committed to upholding world peace and promoting common development, as well as building a human community with a shared future. It stresses respect for the rights of people of all countries to independently choose their development path and opposes interference in other countries' internal affairs, standing for peaceful development as a responsible major country on the world stage. 
China stands firmly on the right side of history and on the side of human progress. Dedicated to peace, development, cooperation, and mutual benefit, China will strive to safeguard world peace and development as it pursues its own development, and it will make greater contributions to world peace and development through its own development.
Wu Zhicheng is a professor and deputy director of the Institute of International Strategy at the Party School of the Central Committee of C.P.C. (National Academy of Governance).
Edited by YANG XUE