The Kazak ethnic group
|
2016-06-17
|
Hits:
(Chinese Social Sciences Today)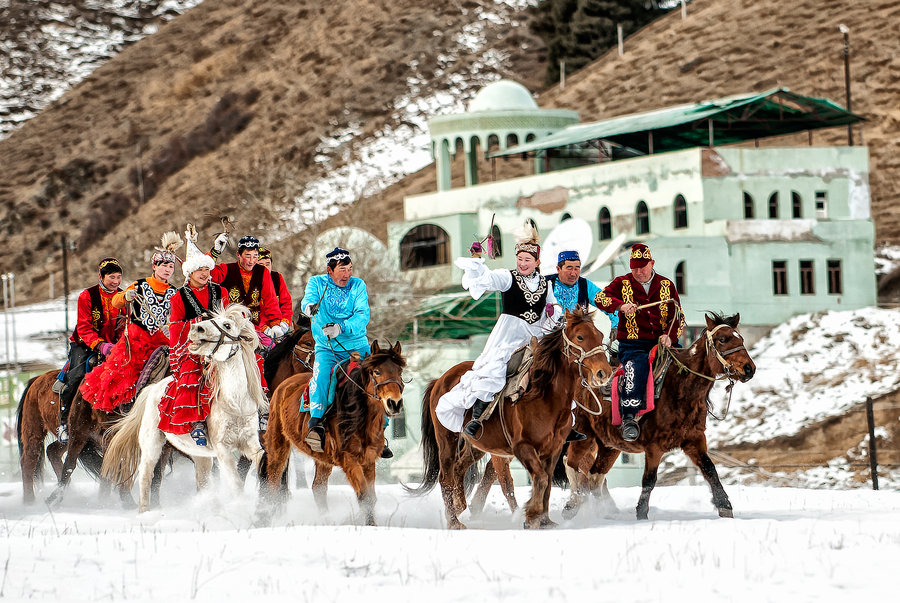 The Kazaks, men and women alike, are good horse riders.
马是哈萨克人的翅膀。

Horses are the wings of the Kazak people.

Animal husbandry is important to the Kazak people's nomadic traditions. Kazak herdsmen cannot live without horses. They ride horses to visit relatives and friends, migrate and hunt.

牧区村落美丽的牲畜,河流区域美丽的杨柳。

Pretty livestock on pastoral areas, beautiful willows beside rivers.

The proverb indicates that Kazak people have been engaged in nomadic animal husbandry since their ancestors lived on the prairie. The vast and rich prairie area raises the children of the Kazak people. And they teach their children to love nature in return.

盐能使饭有味,谚语能使语言美妙。

Salt makes dishes tasty and proverbs make words delicate.

Kazak people emphasize the significance of language and the wisdom of speaking skills. Kazaks believe that language can make people happy or sad and proverbs can teach people how to speak in a kindly manner. A capricious character and rough words can have a negative influence on others.

要想做伟人,先从小事做起。

To be a giant man, start small.

This reflects Kazak wisdom to teach children that before studying and aiming high, they should make themselves down to earth and pay attention to small details.